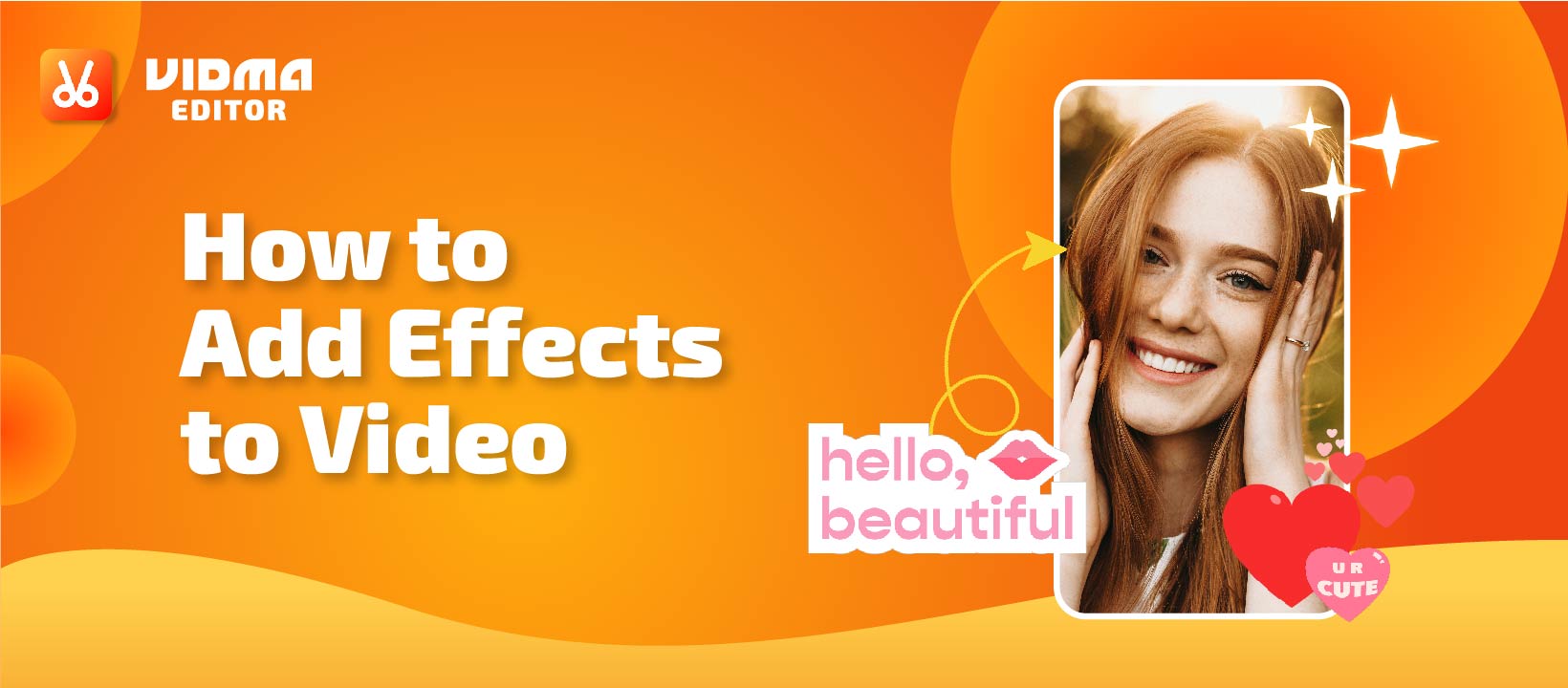 How to Add Effects to Video
Add effects to videos aid in telling a more exciting and engaging story. Special effects are sound or visuals that are used to imitate imagined happenings in a story or a fictional environment. Video special effects are perfect for storytelling videos too. As a result, they're frequently used in the film, television, theatre, and video games.
There are many meaningful ways to add effects to a video. Whether it is a visual or sound effect, they'll make your dull video less boring. Effects can also alter the emotion of the video. If you are making a comedy video, then adding sound effects to the video will surely enhance the fun moments of the video. Visual effects can also help to point out the main contents, directing the viewer's attention to what's important.
Want to Add Effects to Video With Free Video Editor?
If you want to add effects to our video with zero cost, then Vidma video editor is all you need. Vidma Editor is a video editing tool with many features and a free resource library that makes video editing a breeze. Vidma Video Editor has an easy-to-use interface that allows you to quickly produce fantastic music videos and social media videos, even if you're new to video editing. Simply import your video clips into Vidma, and you'll be able to create videos with sound or visual effects with just a few taps.
Types of Visual Effects Vidma Video Editor Offers
A- Transition Effects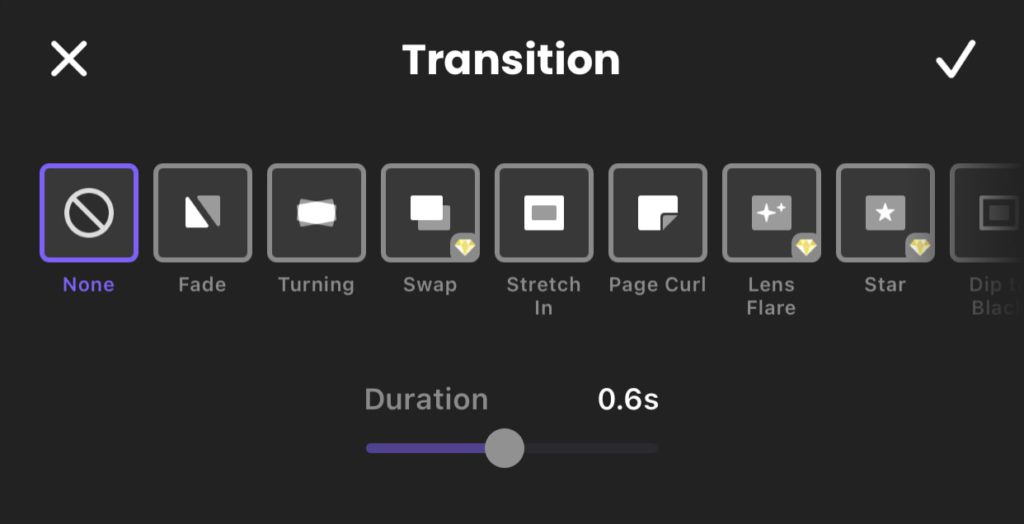 1- Fade
The photo progressively becomes apparent during a Fade effect. Fade In transitions are commonly employed to start a film or set the scene, as they give the viewer time to take in a picture.
2- Dissolves
A Cross Dissolve, which is essentially a combination of Fade In and Fades Out, progressively replaces one shot with another. This transition is frequently used to indicate a change in time or location.
3- Cuts
The subject appears to 'jump' from one position to another in a Jump Cut transition. It's frequently used to give the idea that time is passing.
4- Waves
Wipe transitions animate the transition from one shot to the next. To illustrate the second shot, a Clock Wipe, for example, uses a circular motion similar to the hands of a clock. Wipe transitions, like Dissolve transitions, draw attention and should be used sparingly.
5- Move Left
By moving left, you can add an effect to your video that will progressively move your video from the left side and make it more straightforward.
6- Move Right
With move right, you can add an effect to your video that will progressively move it from the left side and make it more straightforward.
B- Stickers powered by Giphy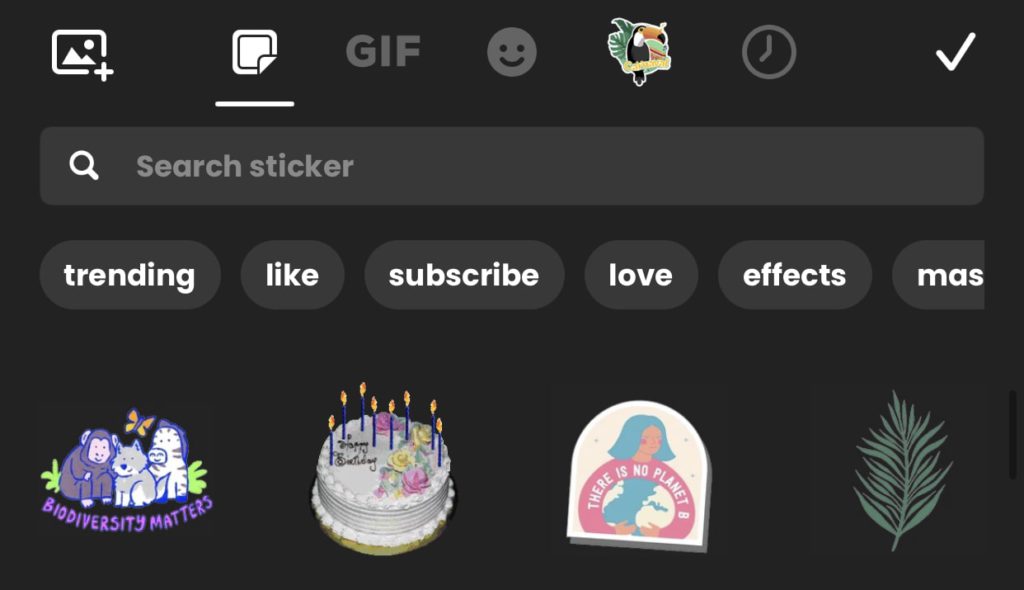 You can also add effects to the video with Giphy. There are thousands of choices available in it like, subscribe, love, animal, GIF, emoji, and other products.
Types of Sound Effects Vidma Video Editor Offers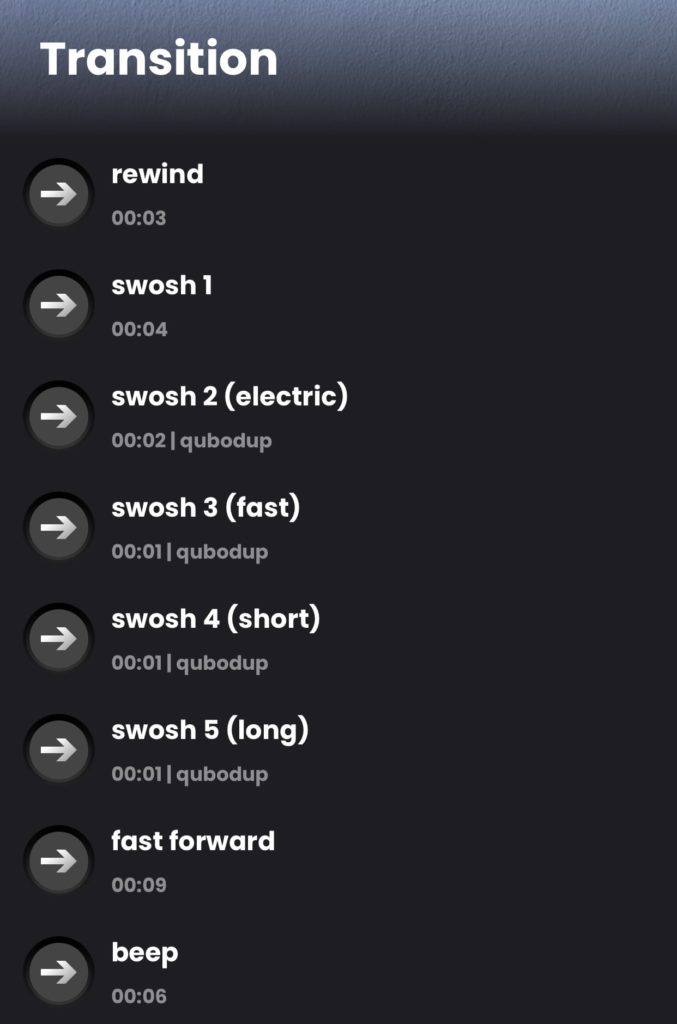 1- Background Sound
Finding the correct language, audience size, room size, activity, and other factors is essential in establishing the ideal atmosphere.
2- Animal Sound Effects
This one should be no surprise, but did you realize that we have hundreds of animals, not just the standard dog bark or cow moo? We've got capuchin monkey calls, pig squeals, tiger growls, etc.
3- Cartoon Sound Effects
When it comes to sound effects, the term "cartoon" usually connotes "funny." Look no further for ingredients for a laughter cake. Mmmm. Cake.
4- Explosion Sound Effect
Explosions are one of the most enjoyable sound effects to work with. You can create your own with individual elements like wood snap, glass fragments, low-frequency boom, or use pre-made effects with many sound layers. Boooooom.
5- Gun sound Effect
Gun sound effects, like explosions, are composed of several elements, and each type of gun has a distinct sound. Pro Sound Effects customers frequently request gun sounds.
Here are some simple steps to add effects to your video using the Vidma video editor.
1- For Transition Effects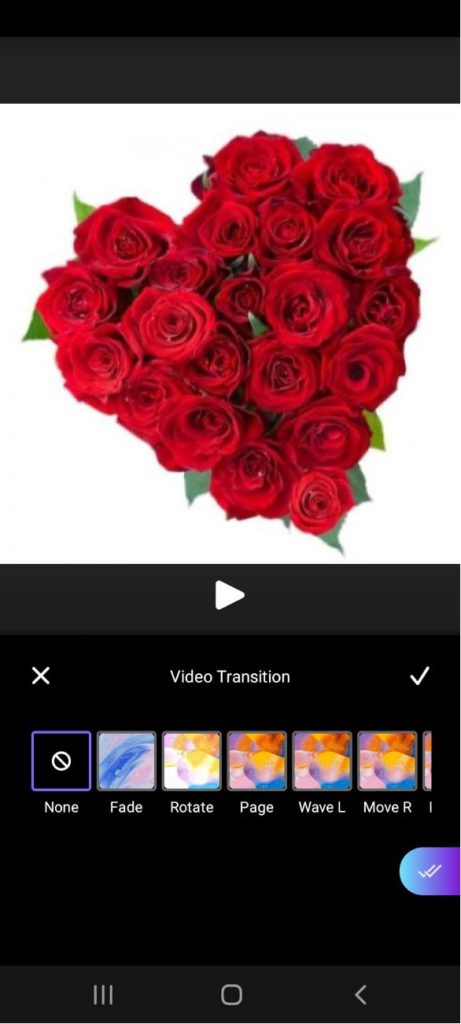 After launching the Vidma video editor app to your mobile, upload any two videos or photos.
Now tap on the minus sign between videos to add transition effects.
Adjust the length of the transition.
Tap one time to apply on a single change and double-tap to all shifts.
2- For Stickers Effects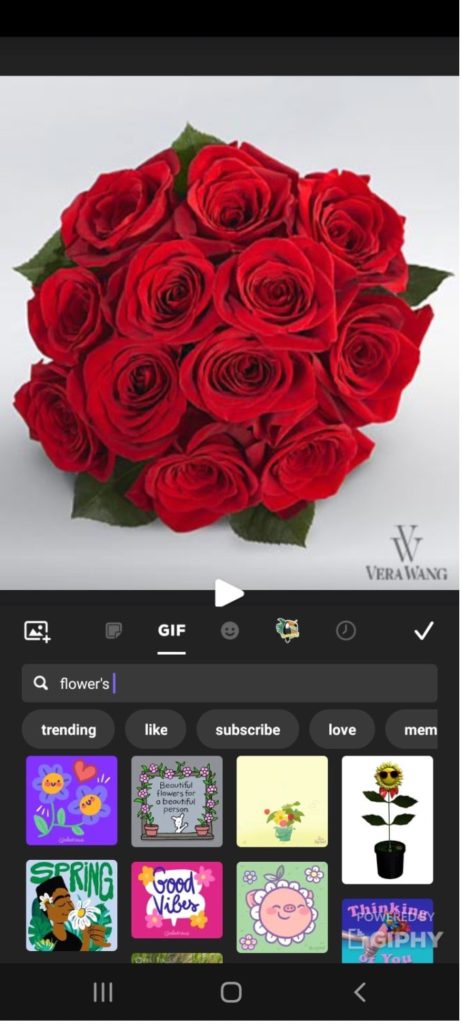 After launching the app, upload a photo or video.
Tap on the sticker option and select any stickers you want to add.
Tap to apply your picture or video.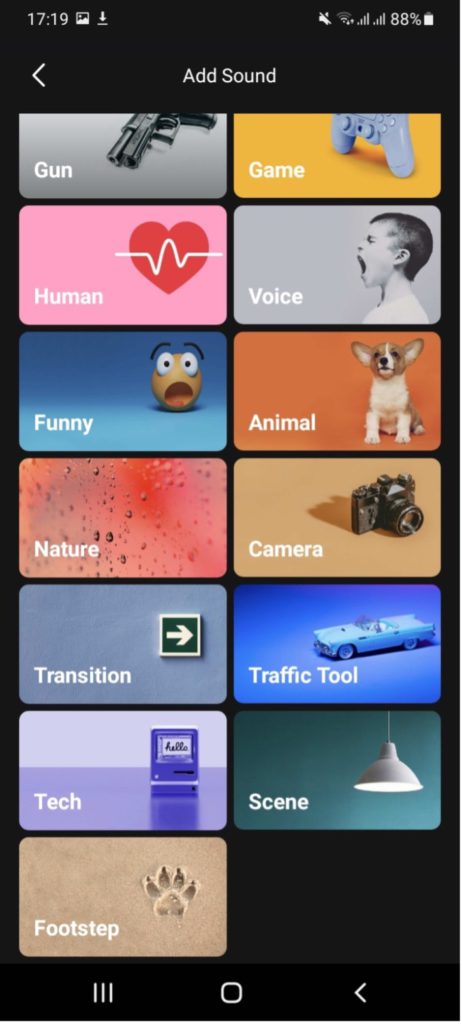 After launching the Vidma app, upload any video or photo.
Tap on the sound options.
Select the sound you want to add and tap on the add option.
Now adjust the length, speed, and volume on the music timeline rack if needed.
You're done!
Download Vidma Free Video Editor Today
Looking to add effects to videos for your school project or social media? Do it easily with Vidma Editor to kickstart your video editing, whether it is for professional or hobby. Vidma Editor comes with easy and user-friendly interface for adding free music soundtrack, sound effects, video effects, video transitions, pro video editing tools and much more. Add effects to videos easily with Vidma Editor, and export videos with no watermark fir free! We can't wait to see what you can create with Vidma Video Editor.
👉🏻 Follow Us: Facebook | Instagram | Twitter