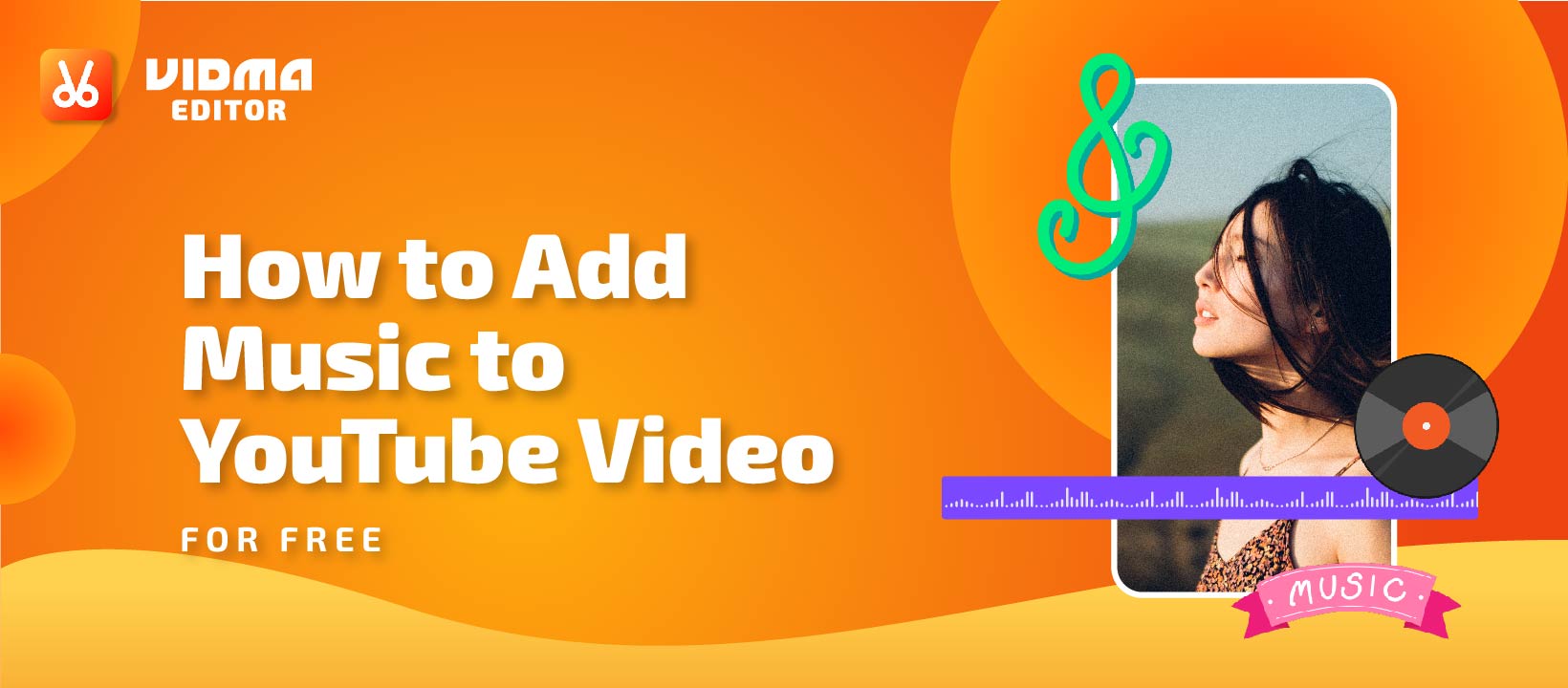 How to Add Music to YouTube Video For Free?
Today it has become very easy to share your personal videos and video content using YouTube, which is the top video sharing platform. YouTube has made the process quick and pretty simple to upload videos. But when it comes to editing and adding music to videos, it becomes complicated with lesser options available. The hot question always is how to add music to YouTube videos!
Unlike amateurs (who rely on default YouTube editors), professional YouTubers use other methods to edit and add music to videos before uploading them. Here in this article, we will learn how to add music to YouTube videos for free using a free YouTube video editor.
Why Add Music to YouTube Videos?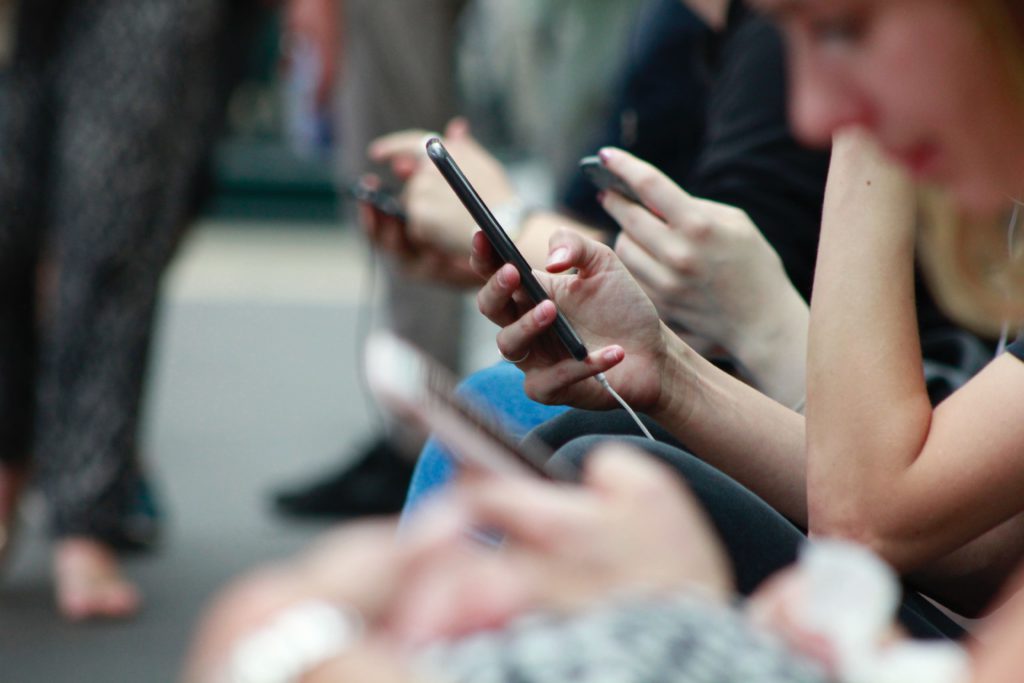 Let's find out why adding music to Youtube videos is a hot trend. It's not a surprise that a piece of attractive background music helps a lot in drawing attention to YouTube videos and making visitors stay and watch the full video, which increases the channel watch time.
Not all music in YouTube videos is meant to be listened to. Sometimes we just need the music to create the atmosphere and vibe in the video. It fills the silence. Music in the video creates different feelings. Different themes have different music, which creates a different atmosphere. Music is the supporting element in any video content. The main reasons you shall add music to YouTube videos are:
Gives a different vibe
Create emotional effect
Makes videos less boring (especially documentaries)
Create feelings for different occasions (wedding, birthday, fitness, event).
Background music over narration/ silence moment, not so awkward.
Adding music to YouTube videos is not rocket science. Vidma video editor makes it easy for you. Vidma is a very simple, easy to use and video editor with a lot of editing features. Just in 5 simple steps, you can get your video filled with amazing music. Now you can add music to YouTube videos in an easy way.
Vidma is intuitive, user-friendly, and fast. This is the simplest way to add music to a YouTube video. This free YouTube video editor is very easy to use, so even a beginner can use this editor by adding music to YouTube. Vidma video editor is for everyone who loves to create videos.
Vidma video editing app comes with a lot of powerful features, some of which include:
Huge Music Library
Video Filters
No Watermark
Transition effects
Effects and Media Library
High Video Quality(4K)
Pro video editing features
Easy to export and share
Multi tracking video editing
With all these features, even someone with minimum video editing skills can master this free Youtube video maker easily.
Let's see how you can use Vidma to add music to YouTube videos.
How to Add Music to YouTube Videos For Free With Vidma Video Editor?
Upload Videos or Photos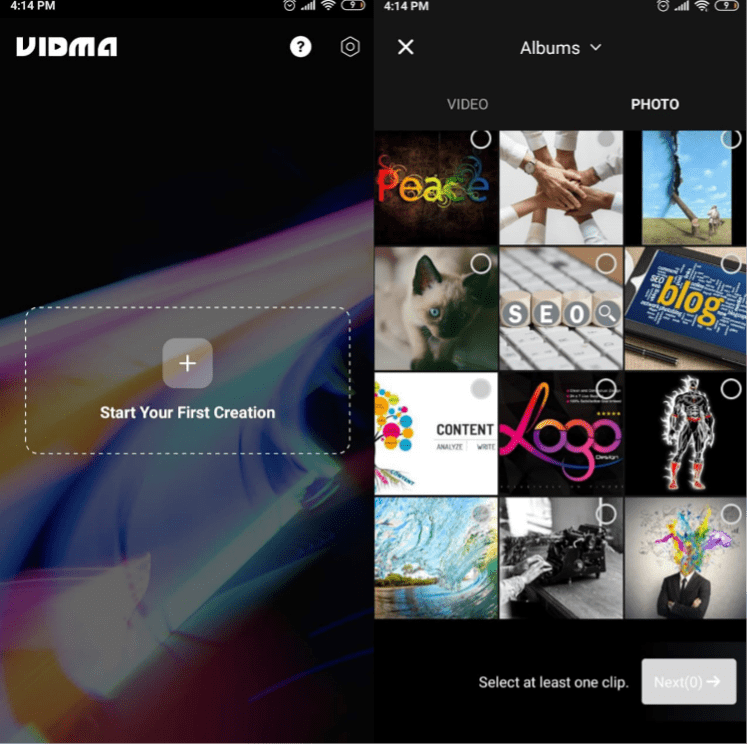 First of all, launch Vidma and tap on the "+" sign to start your creation. You can select videos or images to add to the editor by browsing your gallery.
Add Music to Video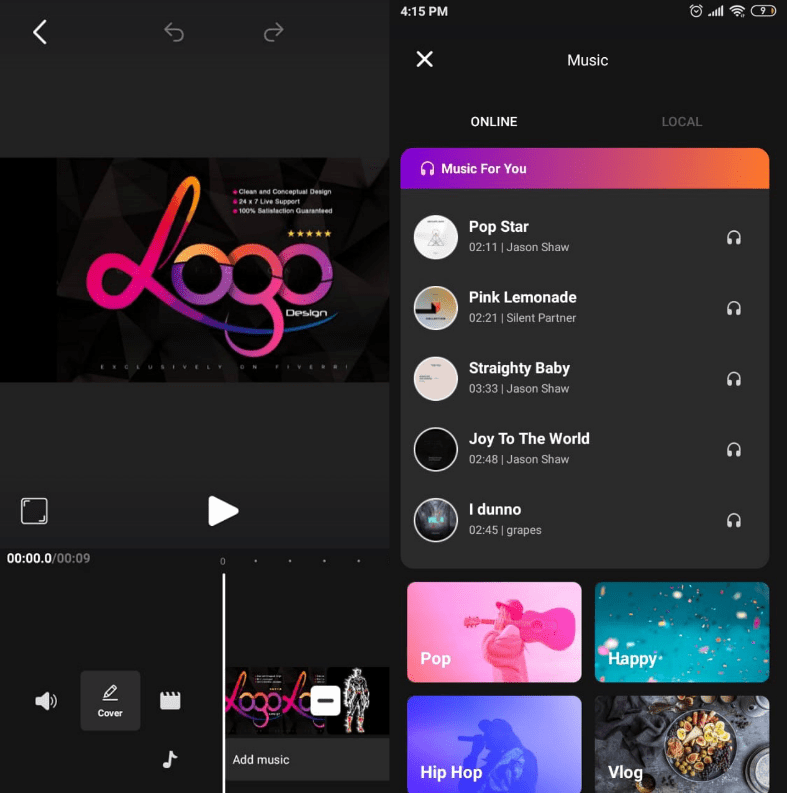 You have many options to add music to your YouTube video on Vidma Video Editor. Choose from our huge Music Media Library – you have the option to choose from different emotions (Happy, chill, sorrow, romantic, excited), different genres (hip hop, electronic, pop, classical, beats), or different occasions (Fitness, Family, wedding, Vlog) to apply to your video. These pieces of music are copyright free!
By importing music from your Music Library, you can also add your personal customized music from your own music gallery.
You can also extract music from videos, to use it as the music for your YouTube video!
Add Effects (Sound, Text, Animation, Filters) For Free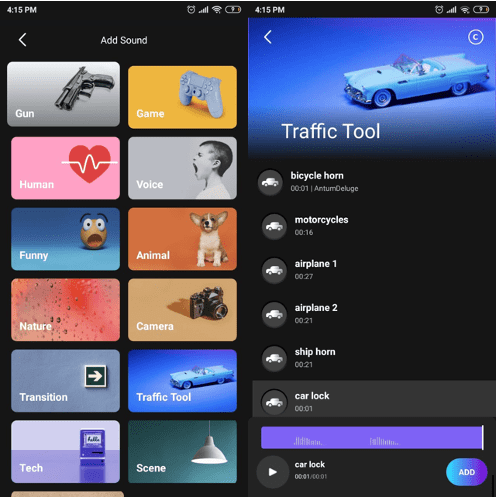 Make your video more engaging and interesting with sound effects: Collart has a huge collection of sound effects in different categories (Gun, Animal, Nature, Traffic tool, etc.) to make your video more exciting! After selecting the desired sound effect, click on it and get on the sound editor.
You can also customize your video after adding a music track to the video. Vidma Editor comes with a huge media library to add text, stickers, and cinematic effects. Spice up your YouTube video with different texts and effects!
Save and Export your video!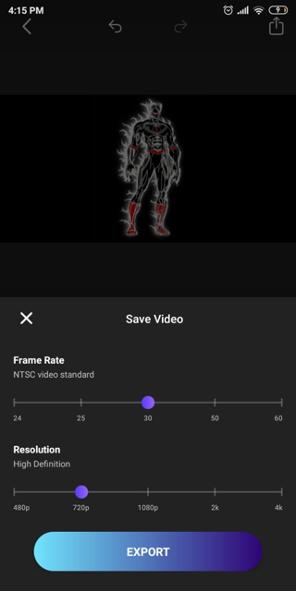 Once you are done editing your YouTube video, tap on the "export" icon to save and export your video. You can choose to save it to your gallery or share it instantly on Youtube. You can also share it with your friends and family over different social networks like Whatsapp, Telegram, and many more.
Add music to YouTube videos for free with Vidma Free Video Editor, available on both Android and iOS! With an intuitive user interface, Vidma Editor helps you to kickstart your video editing, whether it is for professional work or hobby. It is easy to add free music soundtrack, sound effects, video effects, video transitions, pro video editing tools and much more on Vidma Editor. Add music to YouTube videos for free and export videos with no watermark! We can't wait to see what you can create with Vidma Video Editor.
👉🏻 Follow Us: Facebook | Instagram | Twitter