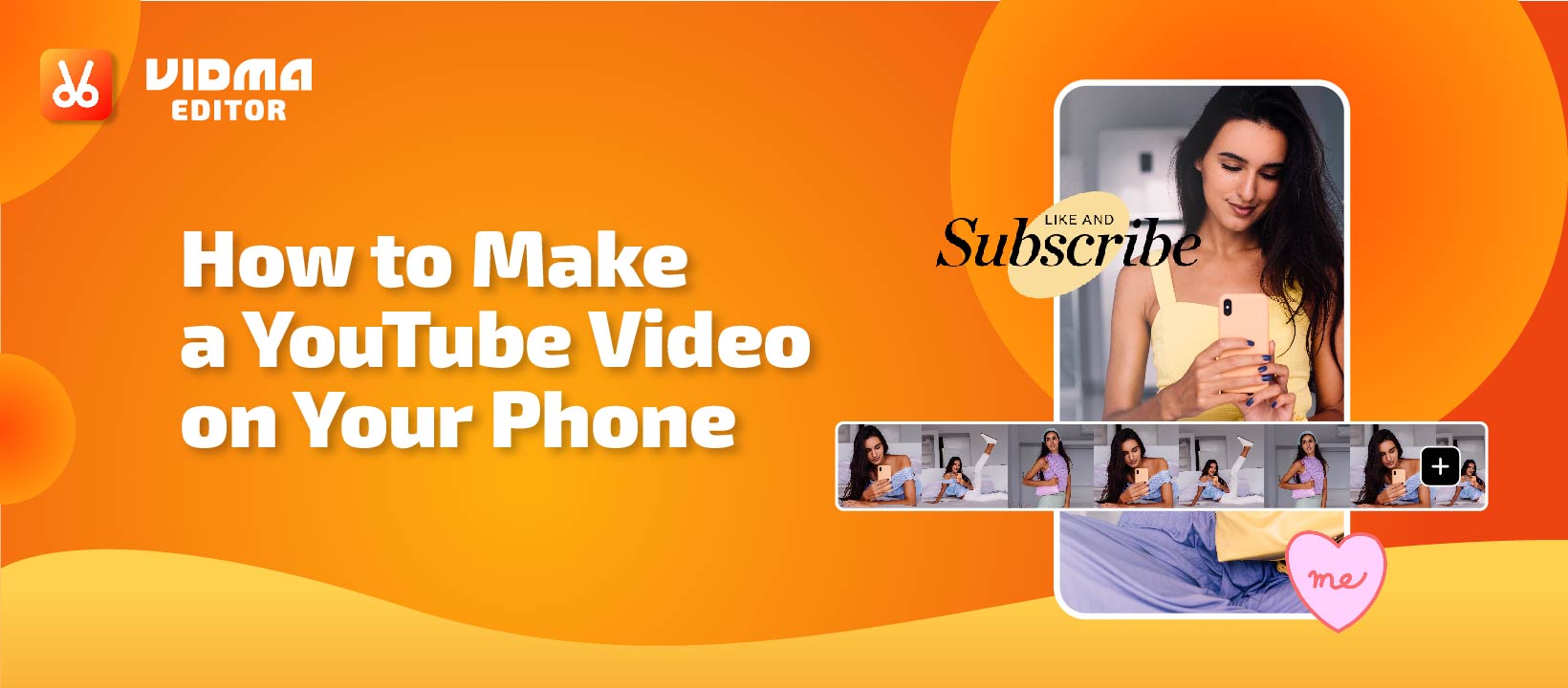 How to Make a YouTube Video on Your Phone
Thinking of how to make a YouTube video to promote your thoughts and ideas? With a huge audience base on YouTube, it's a sensible decision and a terrific method to build and grow your idea. You may use YouTube channels to obtain internet exposure and share your material with the world.
Do you also want to start your own youtube channel? If you are worried about how to make a YouTube video with a limited budget, you will be surprised to know that it is easy to create a YouTube video without buying any heavy software for editing and or expensive desktop. Yes, you read it right. Starting a YouTube channel is easy. You can make a YouTube video just with your phone! Read on to see how to make a Youtube video with a mobile phone with a camera and a free video editor.
How to make a YouTube video on your mobile phone?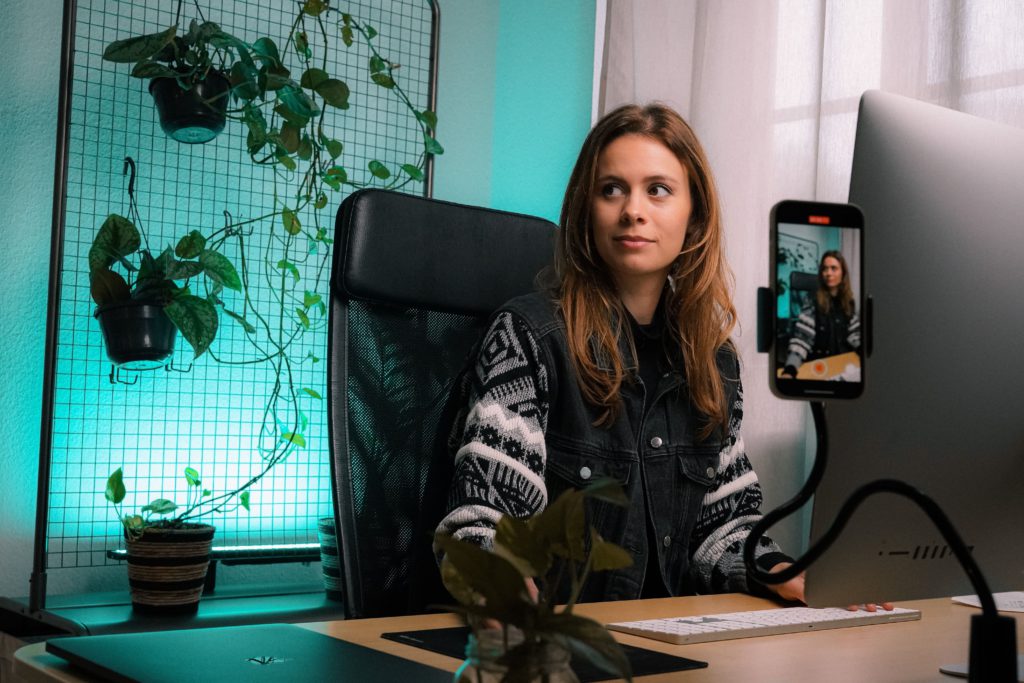 It's always important to do your work step by step. To start your YouTube channel and make your video with the phone, here are some tips you might want to take into consideration.
Research on Ideas and Types
Once you know about your vision, you must know your ability. Do what you're best with, think about which topic or niche you want to start your YouTube channel. If you are good at making people smile, you should begin a comedy channel. If you are eager to collect information, you should create a channel with informative content. There are diverse niches in it, you can start with whatever suits you, and you enjoy doing it.
Plan on the Content
After searching for ideas, plan the script like what content you want to show your audience to get traffic. Prepare the writing first with timings to manage the time of a video.
Prepare Your Tools
After scripting the content, prepare your tools for recording the video. Things you might need to get a perfect video: short clips, pictures, props, lighting, recording setup, and a good video editing app likeVidma free video editor. Set up everything one by one so you don't face any hassle in the recording.
Start Shooting/Recording
Now start shooting your video. We would suggest using a camera tripod while shooting. It can easily hang your mobile with the perfect direction and frame of your face.
Edit Your Videos
Most YouTubers are worried about editing because professional video editing apps are expensive and require excessive desktops to run them. However, with Vidma video editor, you can easily edit your videos in just seconds. Start editing with a Vidma video editor after shooting a video. Edit your video one by one to make it a professional video.
Vidma Editor is a video editing tool with many features and a free resource library that makes video editing a breeze. Vidma Video Editor has an easy-to-use interface that allows you to quickly produce fantastic music videos and social media videos, even if you're new to video editing. Vidma has vast features of add text option, voice-over, cinematic transitional effects, sound effects, and filters. Here are some best features of Vidma Video Editor:
An Extensive Music Library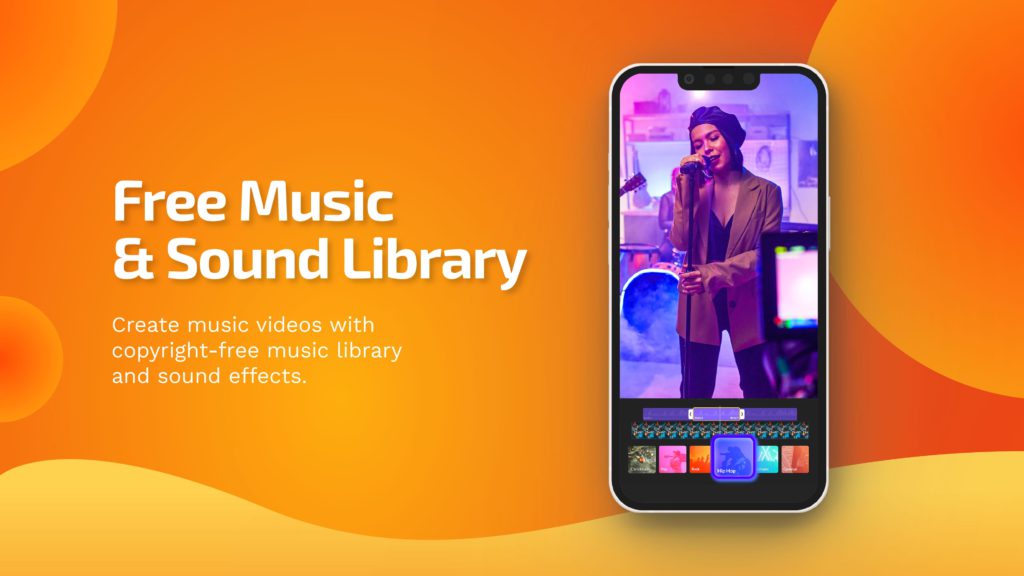 Vidma has a vast collection of music. You can easily browse Vidma's free music library to find the most popular songs and free background music to use in your videos.
Video Editing with Multiple Tracks
This professional function in Vidma allows you more versatility while making music videos by allowing you to track and modify video speed, volume, playback, and more using multi-tracking charts for precise and seamless editing.
Features of a Professional Video Editor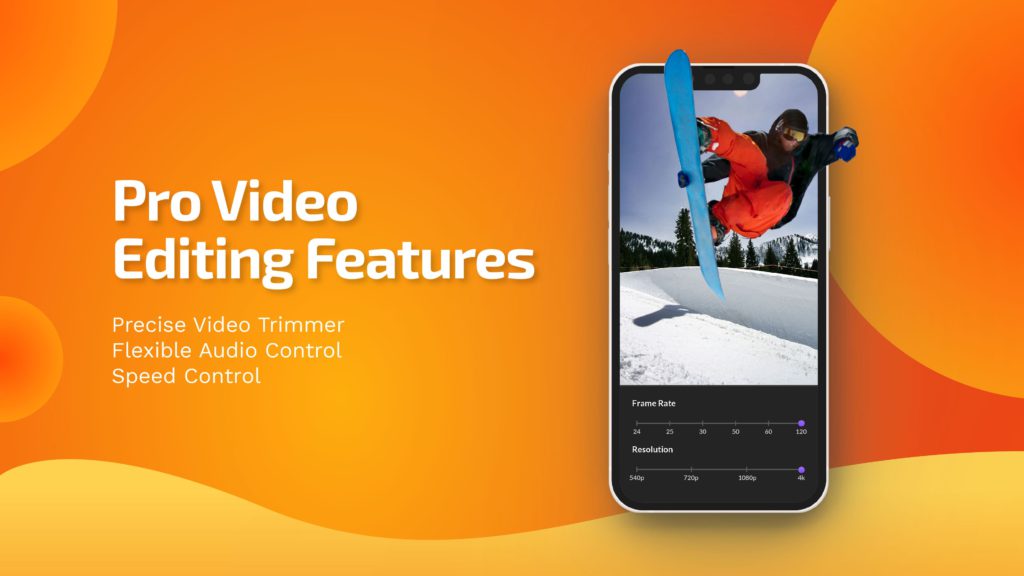 Cut, trim, divide, splice, duplicate, reverse, merge, accelerate, decelerate your video with Vidma's straightforward UI and professional video editing features make video editing fun and easy to grasp.
Free Video Filters, Material and Effects Library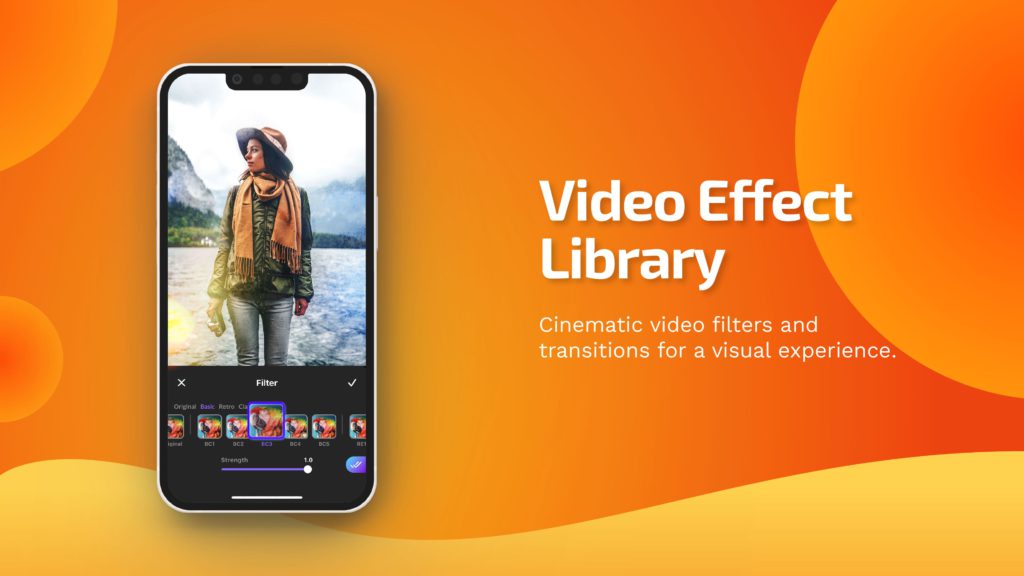 You can easily create professional films with only a few taps by effortlessly applying filters to your recordings to improve the color, tone, and contrast. Choose from the video library of mood filters to make a cinematic masterpiece.
You can look through the extensive effects and material library for your video editing needs. Overlay and add entertaining components to your videos, from widespread video effects to stickers and typefaces, to keep things light and exciting.
Export & Share HD Videos Online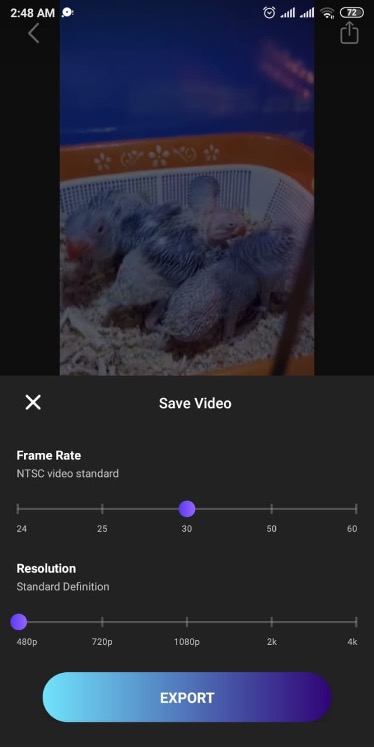 Export your video in the quality and definition you want – Vidma Video Editor supports HD video export in 4K resolution, so you can get the most out of your video editing experience without sacrificing quality. Happy with the final results? You can also easily save the video on your phone, although you can also directly share your video to your YouTube channel.
Download Vidma Free Video Editor Today
Whether you're looking to make a music video for your school project or funny vlog video for social media, you can edit and create easily with Vidma Editor. Kickstart your journey on video editing for YouTube, whether it is for professional or hobby. Vidma Editor makes it easy to add free music soundtrack, sound effects, video effects, video transitions, pro video editing tools and much more to make a music video awesome. Make a YouTube video straight from your phone for free with Vidma Editor today, and export videos with no watermark!
👉🏻 Follow Us: Facebook | Instagram | Twitter