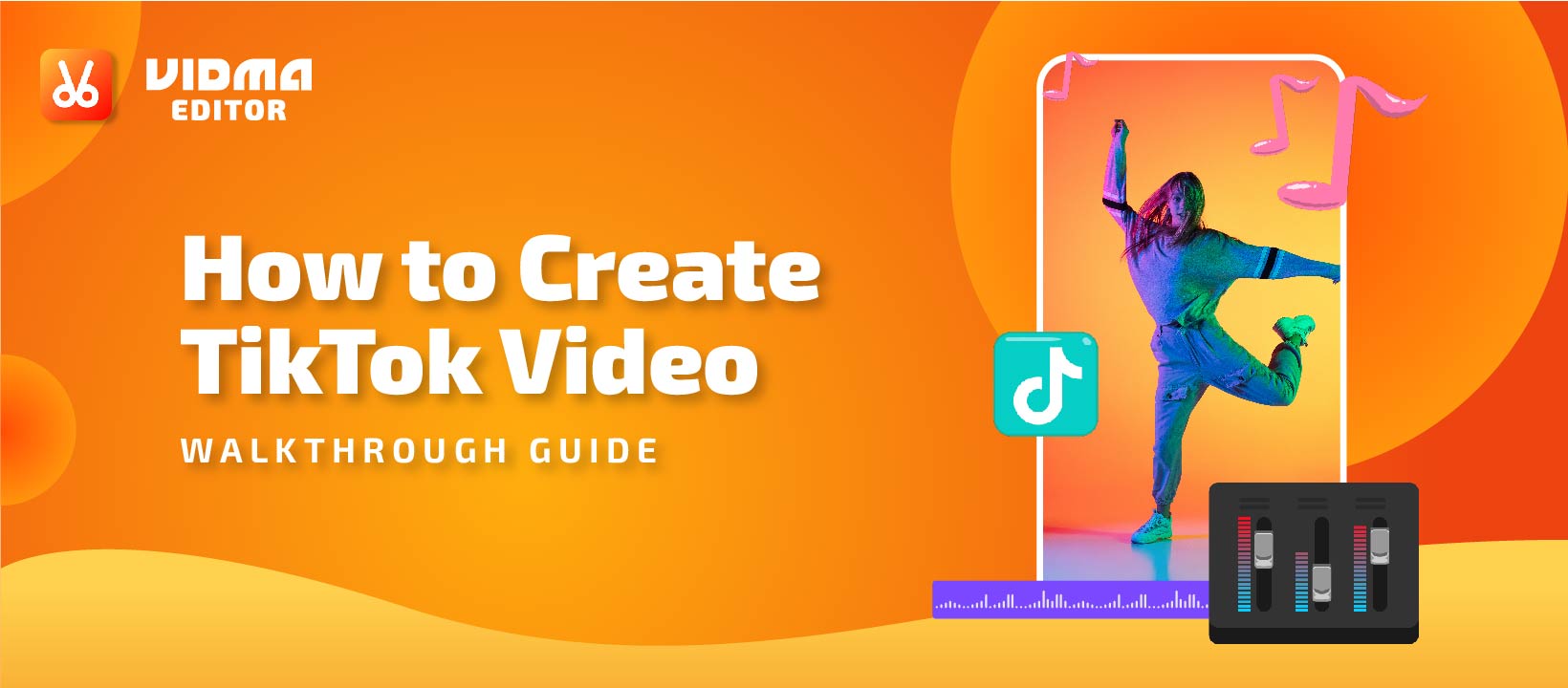 Guide: How to Create TikTok Video
Looking to learn how to create TikTok video? Tiktok has been trending for a while now. However, we still often receive questions on how to create TikTok video. Hence, we prepared this beginner's guide to help these beginners start their TikTok accounts.
TikTok is great for creating challenges and encouraging others to get involved. Despite starting as a music-focused app, TikTok has evolved plenty in other ways. You can use the platform to create different types of short-form entertainment, including comedy skits, clips of animals, pranks, challenges, food videos, dances, or anything entertaining.
One of the significant benefits of being active on TikTok is that it doesn't require a digital camera or sophisticated software. You can make TikTok videos for free on your phones and use a good video editing application to apply filters, transitions, or other effects. Here comes the main question, which free video editing app should you use to create a great TikTok video and make it go viral?
Vidma TikTok Video Maker
Allow me to introduce one of the best free video editing apps Vidma Video Editor. Besides just being useful as a TikTok video maker, this free video editing app can also be useful on platforms like Instagram, YouTube, and Facebook. With its comprehensive editing tools and HD 4K quality, you can create videos with no watermarks, all with the click of a button. You can access all the tools you need to make a fantastic TikTok video in this unique and versatile app that explains how to create TikTok video.
With Vidma's free resources, anyone who's never edited anything can quickly become a pro and make their videos quick and easy.
How to Create TikTok Video?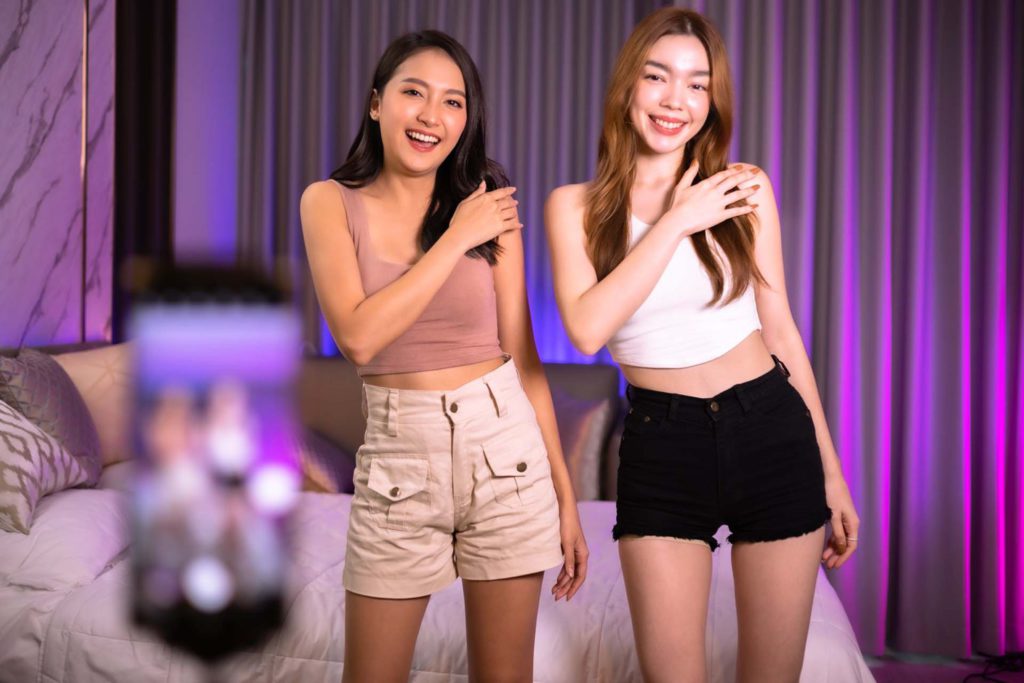 First and foremost, when creating any video or content in general, you have to do your research and develop ideas about what you want to do. It could be a dance video, lip-sync, or even a funny video. You are not restricted in what you can create. You have to know your audience and what type of content your audiences want. These factors are essential, so planning and researching are very vital to the success of your TikTok page.
In the preparation process, you have to figure out the flow of the content. Creating a storyboard and going by a particular script will help your page run smoothly.
Now that you got the planning out of the way, now it's time to put everything into action. Here is the fun part, where you set up all your tools to create the perfect video. These tools include pictures, specific props based on your theme, lighting, a camera or phone, and a good video editor like Vidma. Hit the record button and let the show begin!
Vidma Free TikTok Video Maker Features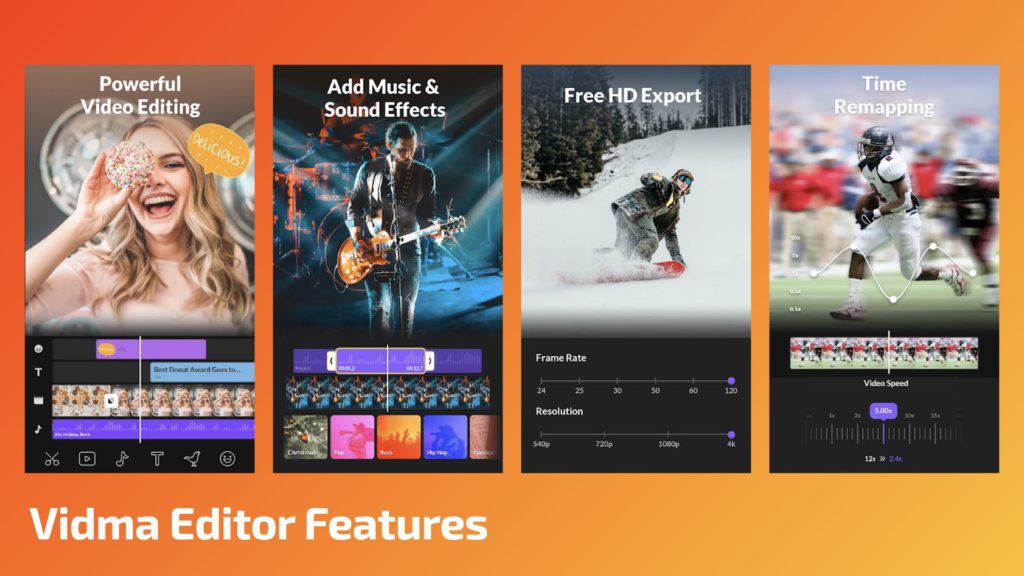 Copyright-free music library: Vidma offers an extensive selection of copyright-free music, so you don't have to be concerned about using another's song.
High-quality video filters: Where you can add cinematic filters to make your videos stand out in 4K resolution. High-quality videos are the best!
Significant video transitions: The option is provided where you get to level up your videos by adding transition effects to move through scenes.
Huge media library: Some other cool features you can add are text, sound effects, Gifs, stickers, fade-outs, voiceovers, and much more! Adding text to your video will help you convey your message to your audience and showcase a particular part or emotion.
Free HD video export: No quality loss. No watermark. Vidma video editing app lets you create videos in high quality up to 60FPS and 4K resolution.
Share your videos on TikTok to build your brand. Finally, after all the work is done, you can post your video and watch the numbers of viewers and likes grow. Posting the same video or videos to platforms like Instagram, Facebook, or WhatsApp to share with friends is also possible!
Tips on Growing Your TikTok Page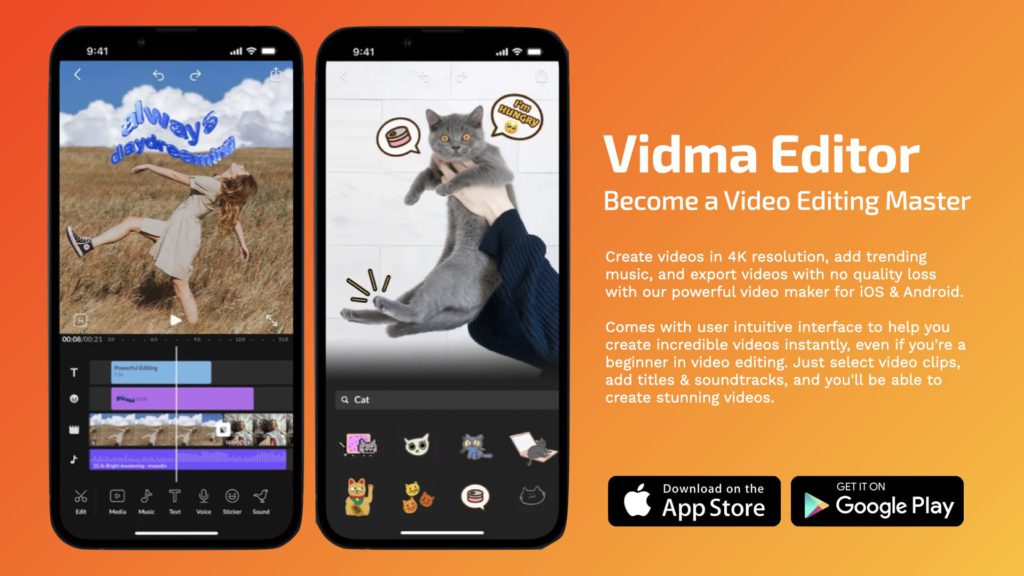 Add popular hashtags to the captions of their content. Popular hashtags are more likely to be shared by your followers, which will lead to the majority of your content going viral since you will have a large following.
Maintain a consistent posting schedule. Vidma's Video Editor enables you to create multiple videos per your preference. So, you will have different videos to post at various times to post consistently.
Create TikTok Video With Vidma Free TikTok Maker Today
If you're looking to create TikTok video, photo slideshows or just cool videos with effects, be sure to try out Vidma Free TikTok Maker to kickstart your video editing. Vidma Editor makes it easy with free sound effects, video transitions, stickers, music soundtrack, and so much more, allowing you to create funny short videos for your TikTok account! Explore the professional video editing tools and create TikTok video with no watermark! We can't wait to see what you can create with Vidma Video Editor.
👉🏻 Follow Us: Facebook | Instagram | Twitter