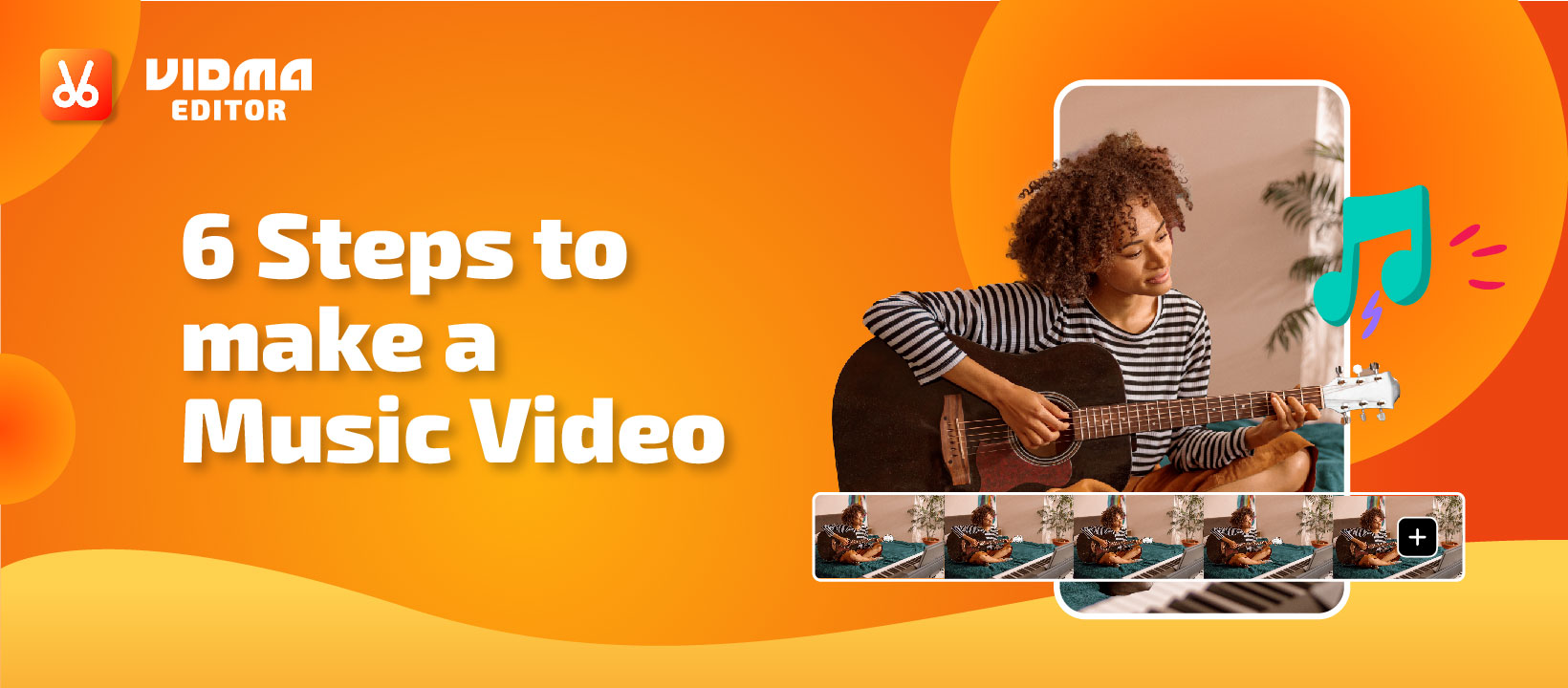 6 Steps to Make a Music Video
Looking to make a music video? Writing and recording a song is a huge accomplishment. If you were to make a music video to pair along with your song, it'd be cherry on top. In recent years, music videos have gained considerable popularity as artists realize that they offer many benefits to their careers and themselves. A person's music video is a window into the personality and character of the artist.
As a vital element of the artist's creative vision, their music videos focus on what they hope to convey through their music. The impact of music videos is similar to that of their music. Artists often utilize video to connect with their fans since they can depict the world in the video as if the listeners were a part of the video for the song's duration. Music videos are an excellent medium for people to share emotions and experiences. Music videos complement songs, but they can also enrich them: the text of a video can either enhance a song's enjoyment or make it more meaningful depending on the context.
In addition to providing a new perspective on the artist, music videos are instrumental in driving traffic to the song itself. Unlike listening to a song alone, music videos and songs are often enjoyed together. The increased traffic will strengthen their fan base. It will be beneficial for the artist's interaction with his audience to have many more followers on social media platforms.
Figuring out how to do a music video is what people tend to think about first. Many people find it impossible to invest in high-tech equipment to make a music video; others prefer to stay within a limited budget. Mobile phones are very intelligent devices that can produce professional-looking videos according to their name. We have outlined a few ideas for making a budget-friendly video that looks professional.
Instead of purchasing an expensive camera, consider buying a smartphone with a good camera and graphics so that you can easily see your video clearly. These features are available in a wide range of smartphone models accessible at a reasonable price. Furthermore, all devices support adjusting the effects of your video in accordance with your preferences.
Video editing apps can help you add the necessary elements to your video. The app can accent your video by backgrounds, texts, etc.
If you wish to record your videos, you should invest in a tripod stand to not have to hold the phone for a long time.
That's all there is to it. Mount your phone on your tripod stand and begin recording. If you wish, you may add any other features you desire to your video using the video editor. Simple and effective.
Individuals today, including artists and other creative persons alike, are finding new ways to make a music video. To design an ideal music video, music video directors use various high-tech software. App developers decided to create more straightforward software that is easy to use now since many people cannot handle or understand these complex programs. App developers developed these programs to make cool videos that can be seen worldwide. Video editing app like Vidma is designed for this purpose.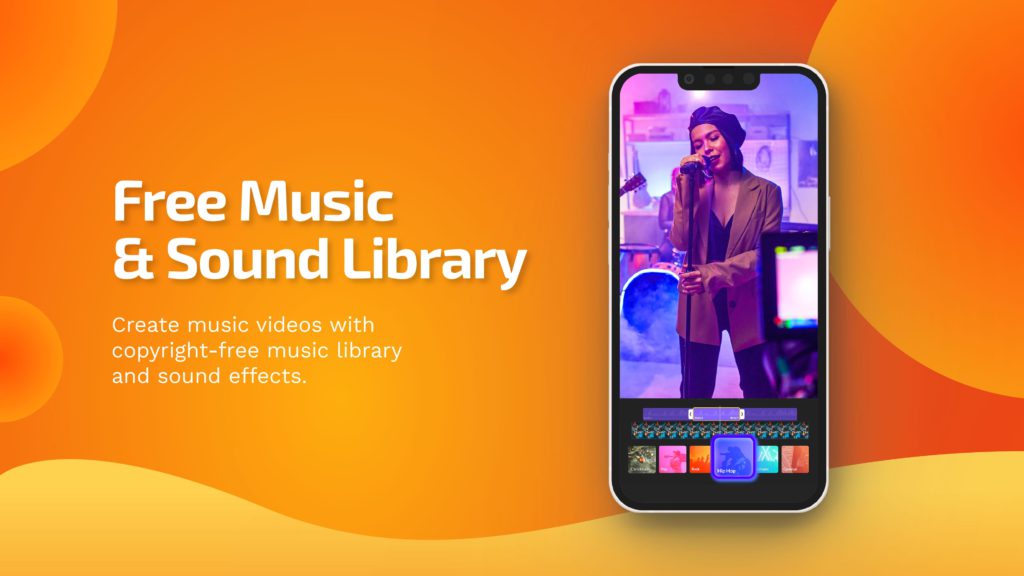 Vidma Video Editor is an application that allows users to make music videos based on a large number of music tracks. You can use it to create high-quality videos in 4K resolution and to export music videos without a watermark for free on Android. It is a free video editor app that makes it easy for anyone to edit videos. You can create amazing music videos, even if you're not an expert in video editing. Vidma, a free video editing app, comes with a wide range of editing options to help you create the perfect video.
With Android and iOS devices, you can easily create videos with music by selecting videos, adding titles, and adding soundtracks. You can use this application to create any type of music video you desire. It features a comprehensive music library and numerous editing options for creating professional-looking videos.
With such an exceptional free music maker application, the question arises as to how it can be used to make a music video.
Step-By-Step Guide to Make a Music Video
You can use these instructions to create the ideal music video according to your individual preferences.
1. Download Vidma Editor on iOS App Store or Google Play Store
To start editing videos, you'll need to download Vidma from the Apple iTunes store if you're an iOS user and the Google Play store if you're an Android user.
2. Explore the App – Start a New Project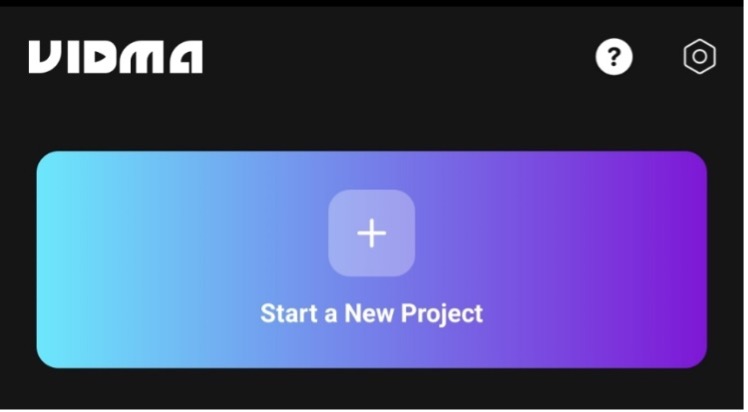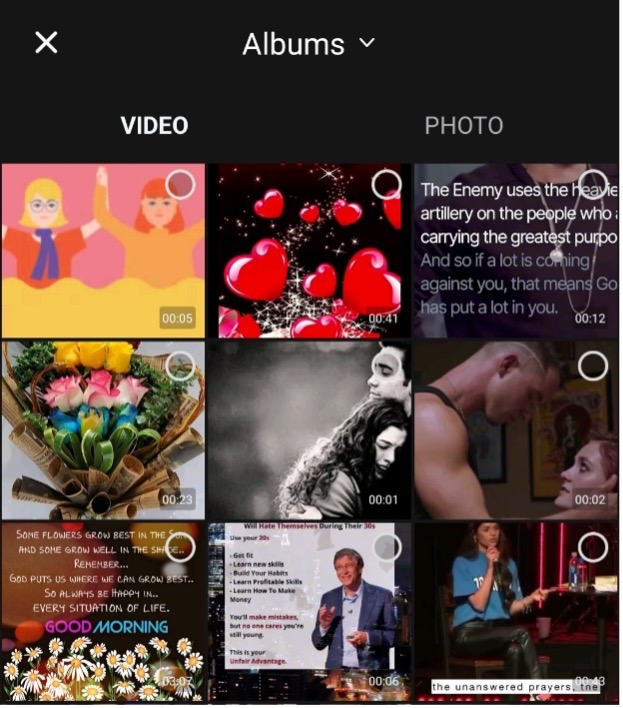 Click on the start a New Project option. From here you can import videos into the app to start your editing!
3. Choosing Song & Theme For Video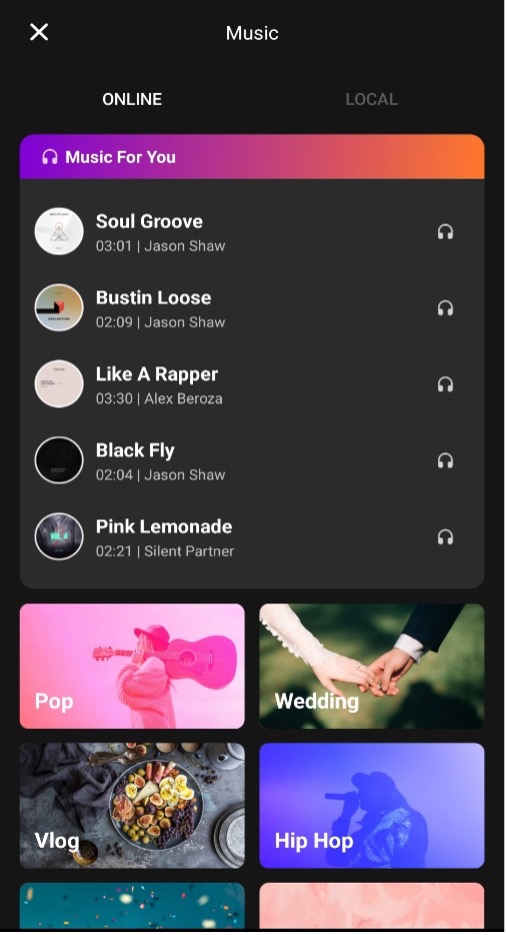 Choose the best song for the video. The Vidma Video Editor provides you with a detailed collection of copyright-free songs to choose from. Choose the music that best suits your vision. You can also upload your own music under the 'Local' tab. Decide on the theme of your video – this is the fun part where you can add cinematic effects or filters to make your video stand out.
Knowing your audience is crucial when you are creating a video. Creatives, including artists, need to know the type of audience you are trying to reach and how you can engage them. It is imperative that your music is well received by your audience, as a poor response reflects poorly on you. Add features to your video that will entice the eyes and ears of your viewers to keep them entertained. Some of which include backgrounds, stickers, fun text, funny video clips, etc.
If your video focuses on one character, it can have many varieties, whether it's a person, place, or thing. The main character will be highlighted in the video by cutting, pasting, and editing. By using this app, you will be able to split, duplicate, reverse and merge video clips, thus increasing your creativity. It is even possible to slow down or speed up the videos to crop out specific parts that you would like to highlight.
4. Add Texts or Overlays to your Music Video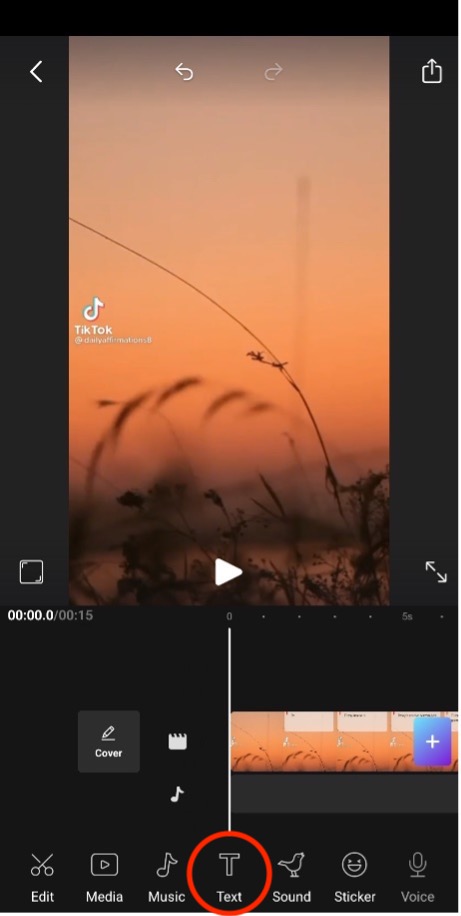 When you make a music video, you can add text/lyric overlay. It's pretty cool to play a music video and be able to see the lyrics across the screen. Many times, we are not able to catch the lyrics in the song. There will be plenty of opportunities for your audience to sing along with the video. Adding other pieces of information, such as credits at the end of the video, is also possible.
5. Make a Teaser
Make teaser videos – who doesn't like a good teaser once in a while? Artists should make short teaser videos about the actual music video on social media to get the audience excited for the release. They will be anxious to hear the song based on what they have listened to in the teaser video.
6. Save and Export Your Music Video Edit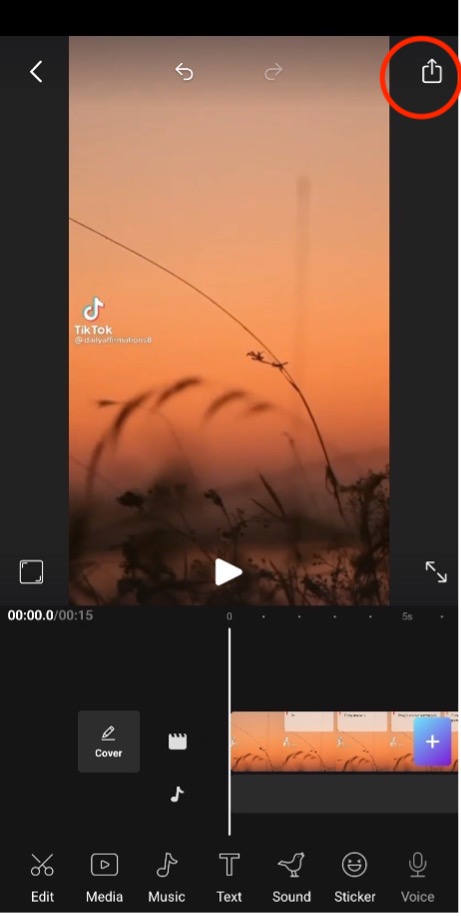 Share to the public easily! After you have finished your new music video, it's time to share it with your audience to see what they think. Click on the share option to send it to different platforms. This includes websites, social media platforms, etc. Simple and easy to do.
Download Vidma Free Video Editor Today
Looking to make a music video for your school project or social media? Do it easily with Vidma Editor to kickstart your video editing, whether it is for professional or hobby. Vidma Editor makes it easy to add free music soundtrack, sound effects, video effects, video transitions, pro video editing tools and much more to make a music video awesome. Create your next music video for free and export videos with no watermark! We can't wait to see what you can create with Vidma Video Editor.
👉🏻 Follow Us: Facebook | Instagram | Twitter