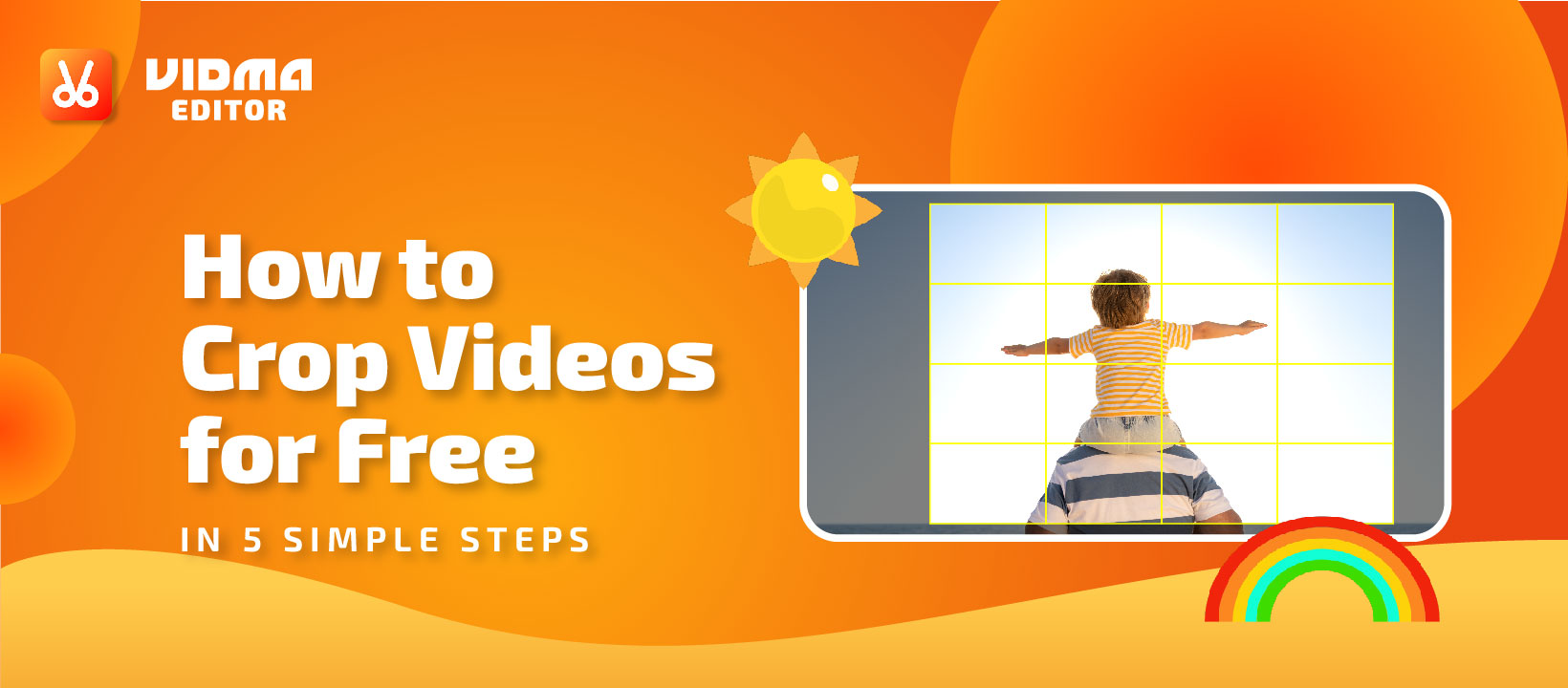 How to Crop Videos For Free in 5 Simple Steps
Social media savvies must know how to crop videos for free to post on their social media accounts. Cropping videos is a good way to keep your audience focused on what is the main point of your content. You have to capture their attention and deliver your message even in a short amount of time.
Why Should You Crop Videos?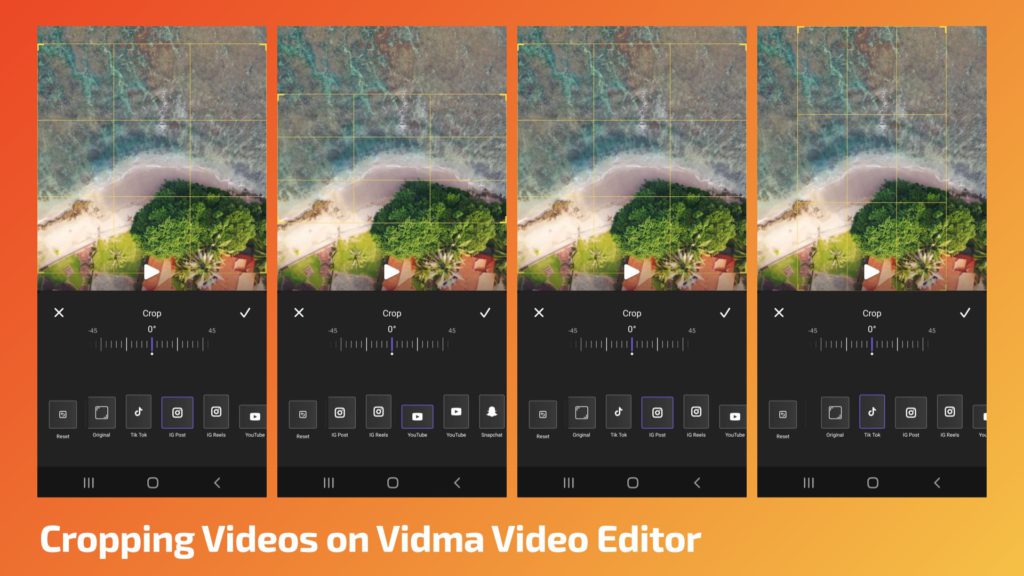 Knowing how to crop videos for free can be advantageous for them, and here are some of the reasons why they should crop their videos.
Knowing how to crop videos for free can save cost.
You don't need to spend thousands on sophisticated video editing software to crop a video. You can have a free video editing app to do that. We are going to introduce how to crop videos for free using our video editor in this article!
Cropped videos can be used on multiple platforms
Content creators for social media must know how to crop videos to post across their social media accounts. These cropped videos can be used for Instagram reels, Facebook Stories, and Twitter videos.
Another reason to crop videos is to give focus on the subject matter. Creating a zoom effect by cropping your videos will allow the creator to give focus on the subject. Sometimes, if it is a wide shot, you need to crop the video so it will take out the unnecessary objects in the background. This is why you need to crop the videos and take out those unnecessary fillers.
How to Crop Videos For Free?
There is an app on Android and iOS that can crop videos for free. Vidma is a powerful video editor that can help you in creating spectacular videos right in the palm of your hands.
Create stunning videos with Vidma video editor, which has extensive editing tools. It has a wide library of resources that you can use in creating videos. This free video editing app is easy and beginner-friendly, and you can easily crop videos even if you have minimal knowledge of cropping videos. Edit videos in 4K HD and with no watermark on Android. Now you can edit videos easily through an app.
How to Crop Videos on Your Phone For Free?
To crop videos using Vidma free video cropper, you can follow these simple steps.
Upload Your Material onto Vidma
Tap on "Start your first creation" or "Start a New project." You'll be redirected to your device gallery. Here, you can select and upload videos of your choice from the gallery.
Crop Video Through 'Edit' Function


Once you have uploaded your video, tap on "Edit" to start editing. There are many features you can find under the edit category. Choose Crop.
Adjust the Tile Angle
Tile angle can be adjusted from -45 to 45 degrees. This will determine the inclination of your photo and how straight or inclined it should look on your video.
Choose the Best Aspect Ratio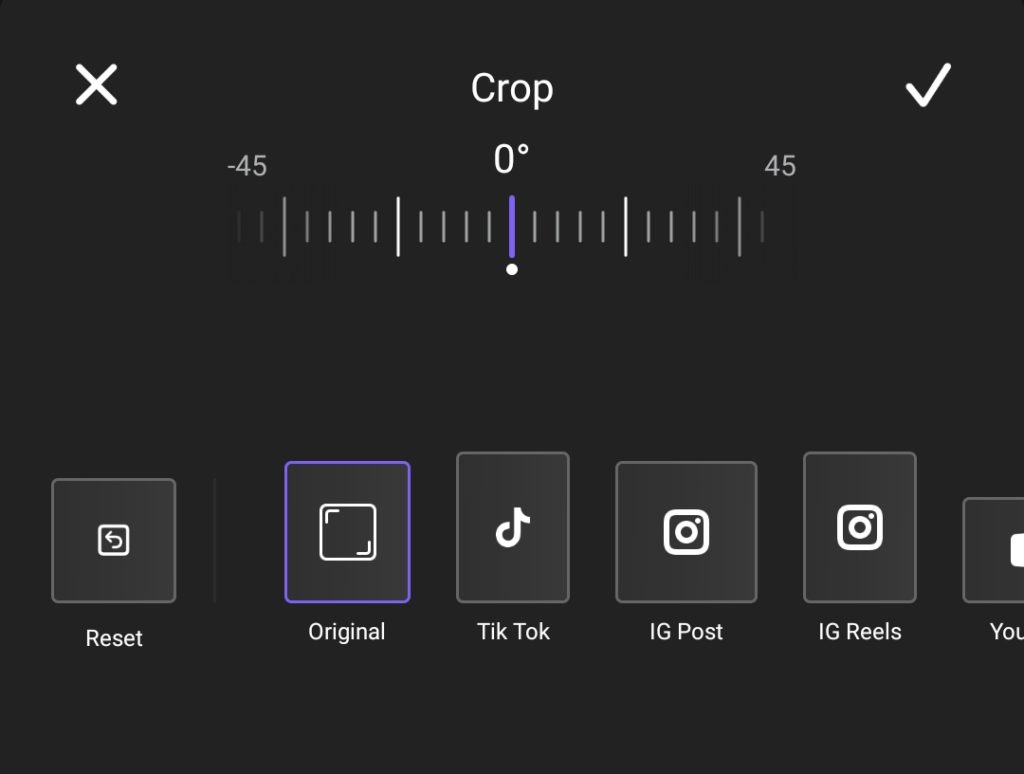 As mentioned, there are multiple preset sizes for video cropping, depending on which platform you are going to post the video. There is an available size for Instagram, Tiktok, Facebook, Twitter, and many more. You can also crop it freestyle by dragging and dropping the square to the shape of your choice.
Choose the Quality of Your Video Download
You can download the edited video in HD and 4K. But you can also go with different levels of quality depending on your choice. Then once finalized, you can share the video on all the social media platforms. You can create multiple videos with the same content but with different aspect ratios to make sure that they will fit on the chosen platform once posted.
Vidma is an easy way to edit your video, even if you are new to video editing. If you have been looking for how to crop videos for free, this is the best time to start trying Vidma. By just downloading this free app on your phone, you can now create a magical video that you can share immediately with your followers. No need for a laptop or desktop computer to edit videos for your social media account. Download Vidma now, and start creating videos to unleash your creativity in video editing.
👉🏻 Follow Us: Facebook | Instagram | Twitter