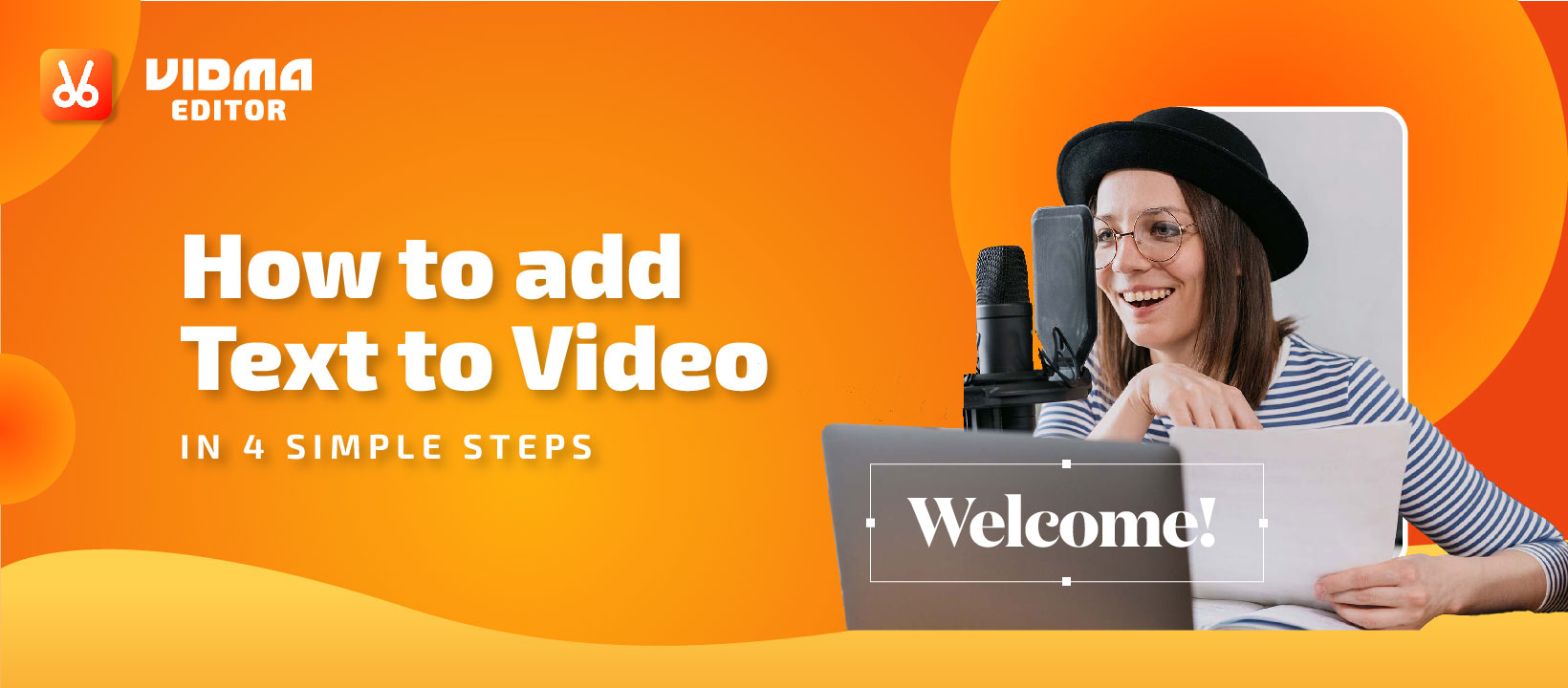 How to Add Text to Video in 4 Simple Steps?
Why would someone want to add text to video? Text can be helpful in a video for a variety of reasons. You may want to name a segment of your video or an object in it. To bring attention to the content that follows, you might want to give your video a title. Alternatively, you could use text as a decorative element to offer context to a movie.
Why Should You Add Text to Video?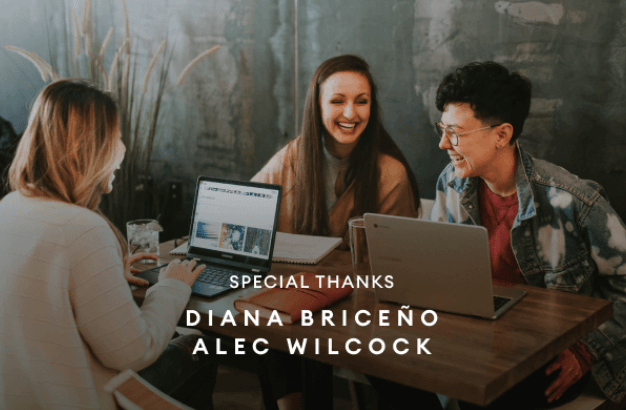 If you need more reasons than just analytics to understand why you should convert text to video, here are a few:
When people with various accents view your information, it becomes easier to read for a large number of people.
Adding text to the video will assist you in highlighting essential activities in your video. For example, suppose you've created a cooking video and want to inform viewers to sauté the onion for 3 minutes so that you can quickly emphasize this phase.
Many individuals prefer to watch videos without sound, reading subtitles. As a result, understanding it would be beneficial to them.
Adding text to a video makes it more appealing.
Your videos can benefit from using your brand's same font and design.
Add Text to Video With Vidma Video Editor & Subtitle Maker
You've come to the right place if you're seeking a video editor that can help you to add text to video. Vidma is a free video editing app that works on both Android and iOS devices. This fantastic video editor allows you to add emojis, music, captions, labels, text and much more to your video to make it more beautiful. Not only can you add text to a video with Vidma video editor, but you can also change the text's location, color, and image.
This app also offers many editing features and a free source library with a lot of emojis, fonts, colors, and other things. Vidma Video Editor is an intuitive interface that allows you to make high-quality music videos and social networking videos in a matter of minutes. Even if you are a complete beginner when it comes to video editing, you will have no problem handling it with Vidma. All you have to do is import your video clips, add text, and add soundtracks. It also allows you to create high-definition videos. Vidma free video editor for Android has no watermark on your video.
To add text to video, follow the given simple steps using Vidma free video maker.
Step 1: Download and Launch Vidma Video Editor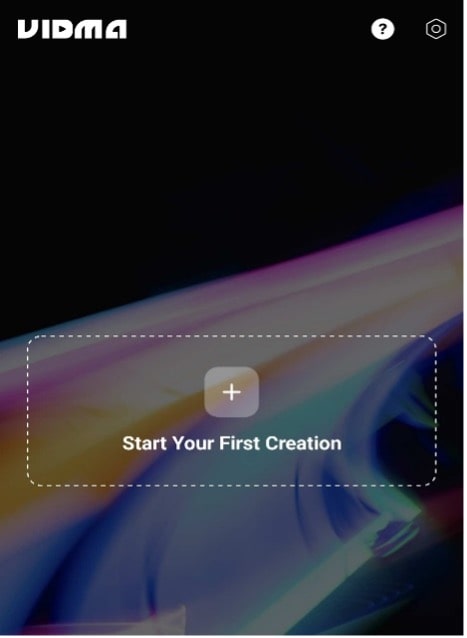 Launch and download the Vidma video editor, then select a project to create. You'll be redirected to your video gallery. Select the pictures or videos you want to use from your library and click the following button.
Step 2: Edit Your Video With Vidma Editing Tools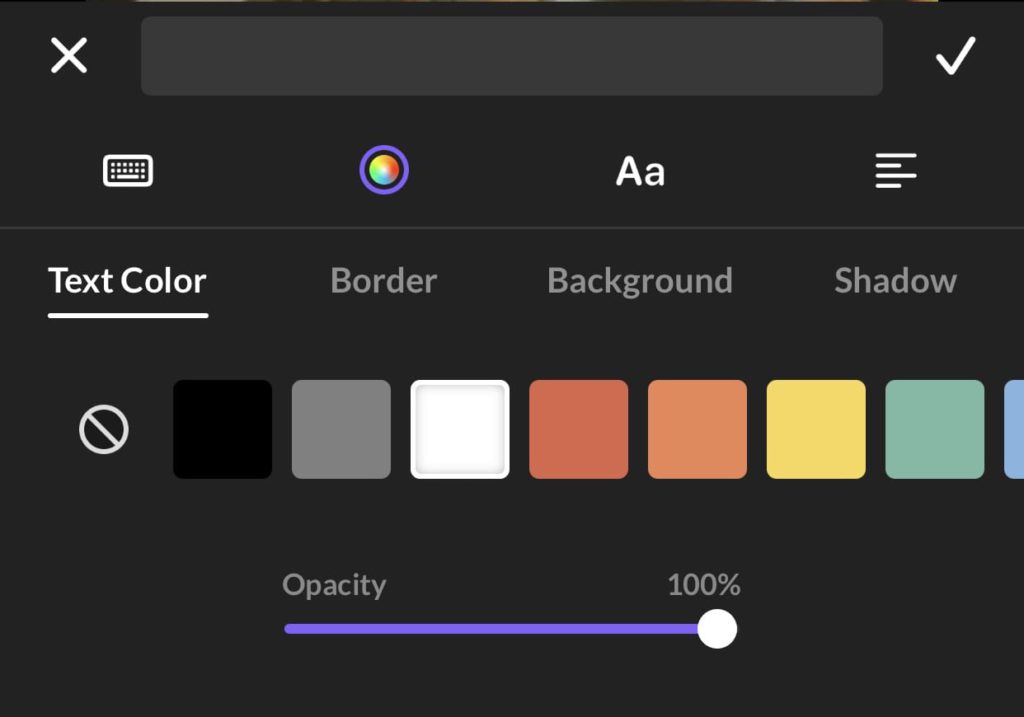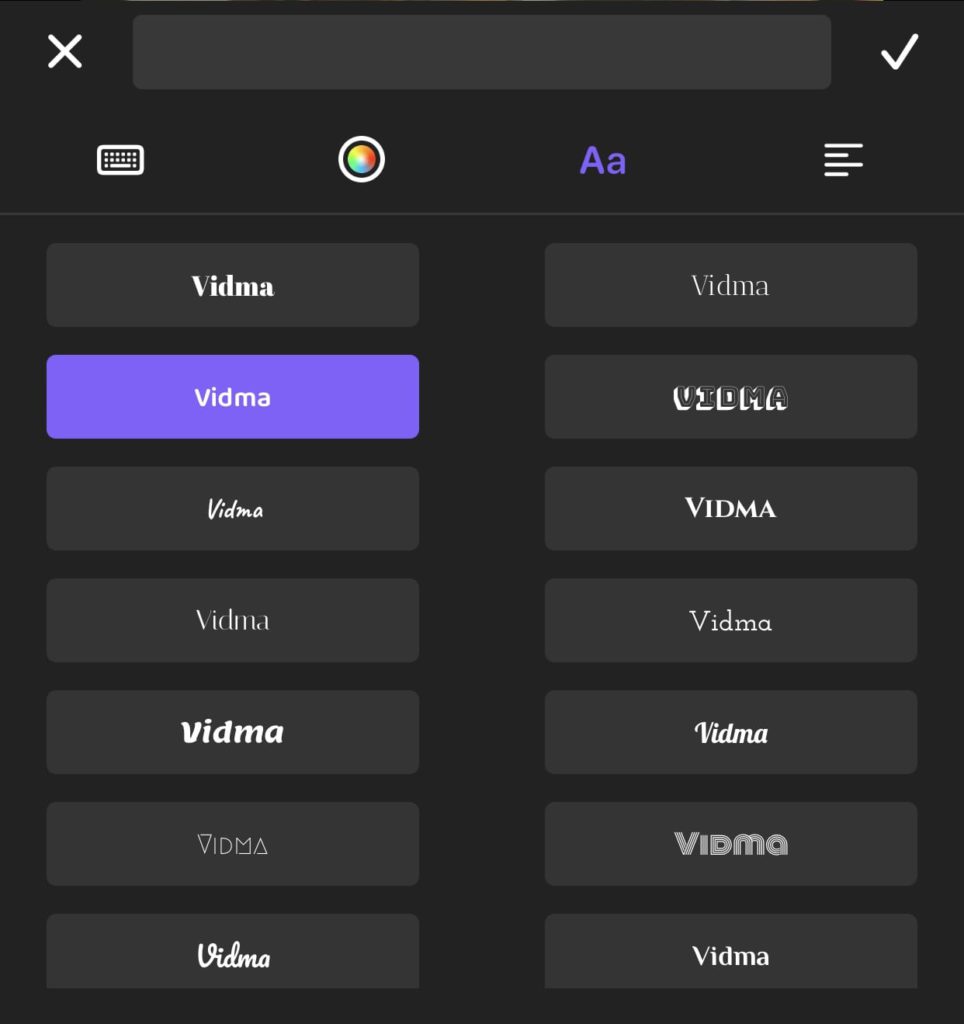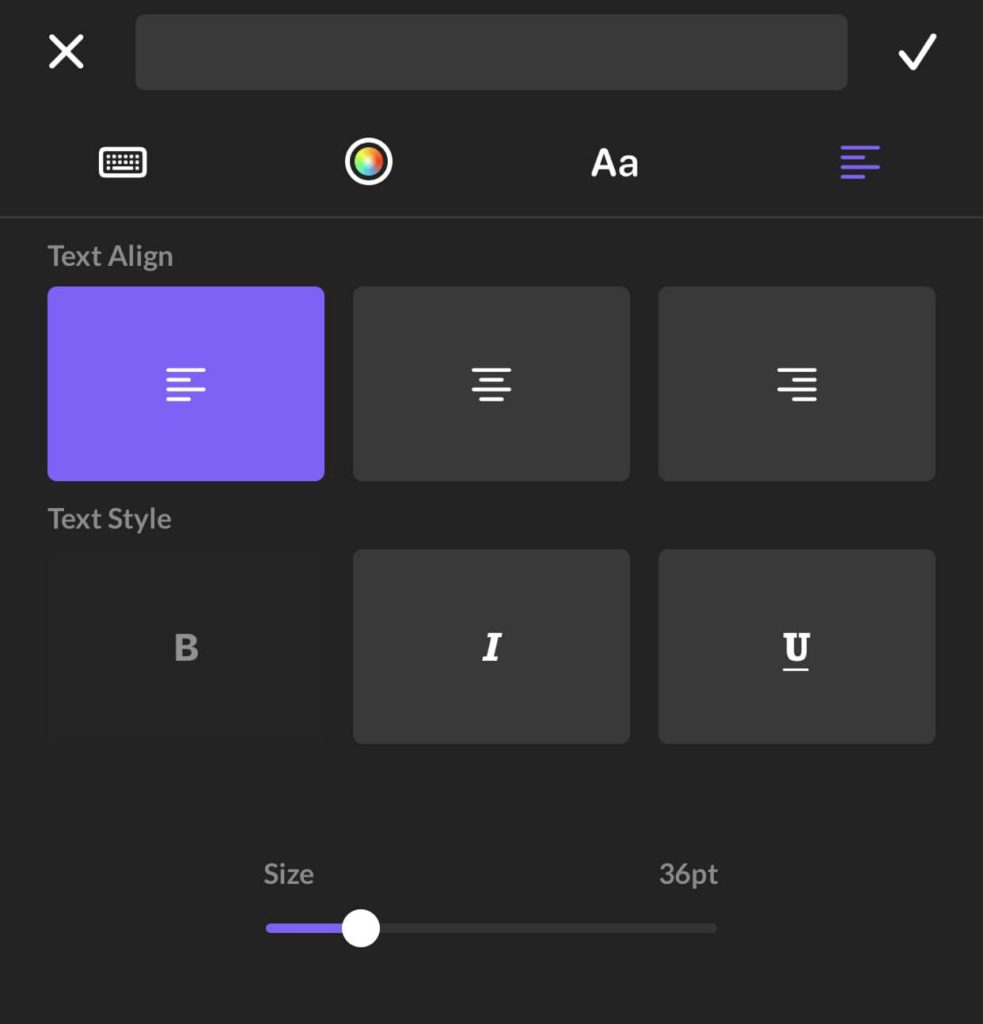 To add text to video, select the text option.
There's a lot you can play around with the text. Here's are a list of adjusments you can explore under the text function:
text's opacity
font size
font type
color of the text
background of the text
shadows of the text
add border to the text
text alignments.
Tap on the "✔" option when you are done adding the text.
Step 3: Customize Your Video With Free Resource Library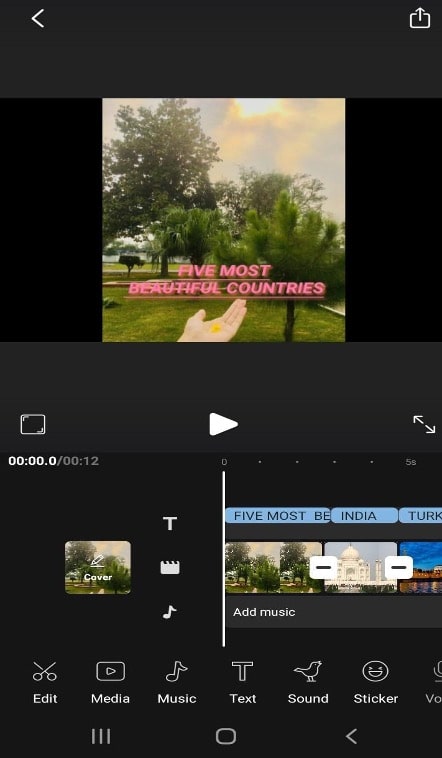 Customise your video with Vidma editor's huge media library. You can add music,sound effects, stickers, effects (filters and transitions) to your video.
Step 4: Save & Export Video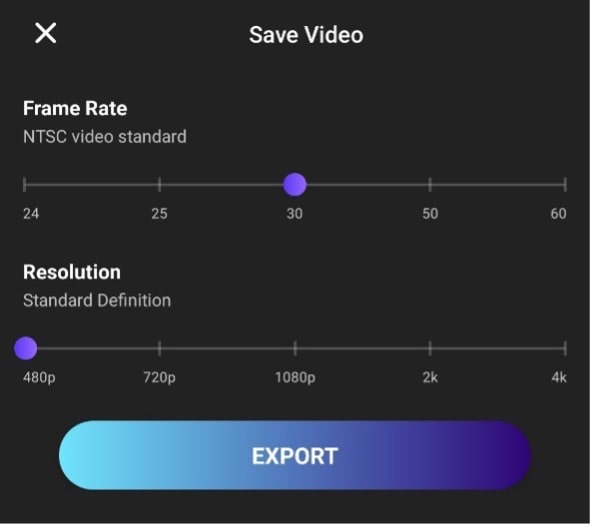 You can choose the video quality before saving. Tap on "Export" to save your masterpiece. You can share your video directly to Whatsapp, YouTube, Instagram and many other platforms directly from Vidma Video Editor.
Download Vidma Free Video Editor Today
Edit videos for free and add subtitles to video using a Vidma video editor will make your video more interesting to watch. With vidma video editor and creator, you can create Tik Tok videos, Instagram videos, vlogs, music videos, lyric videos, instructive videos, and much more. Create your next video masterpiece for free and export videos with no watermark! We can't wait to see what you can create with Vidma Video Editor.
👉🏻 Follow Us: Facebook | Instagram | Twitter