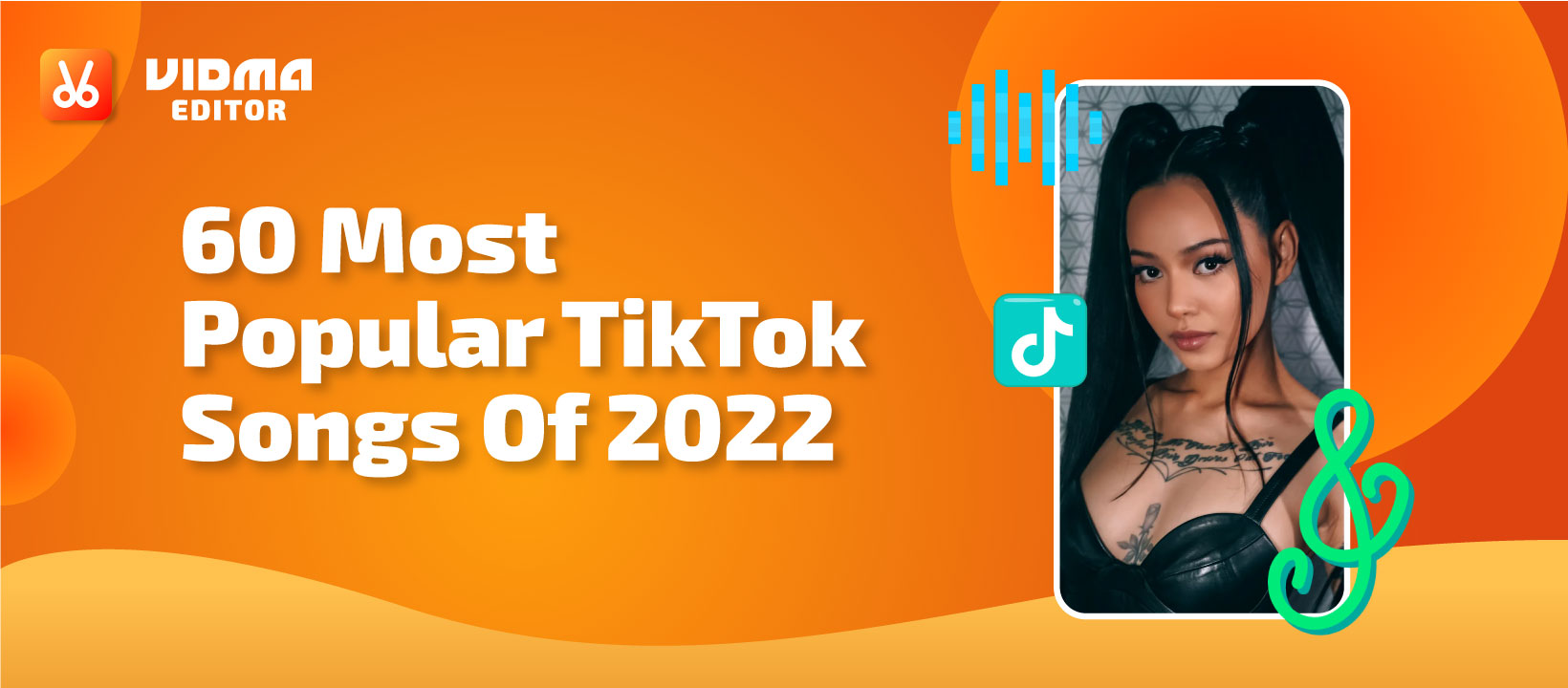 60 Most Popular TikTok Songs Of 2022
Users have been enjoying a lot of popular TikTok songs while browsing the popular app. For the past two years, we have seen a lot of songs that have been popularized by TikTok. These popular TikTok songs can be songs from the past or newly released songs.
Music Trends on Popular TikTok Songs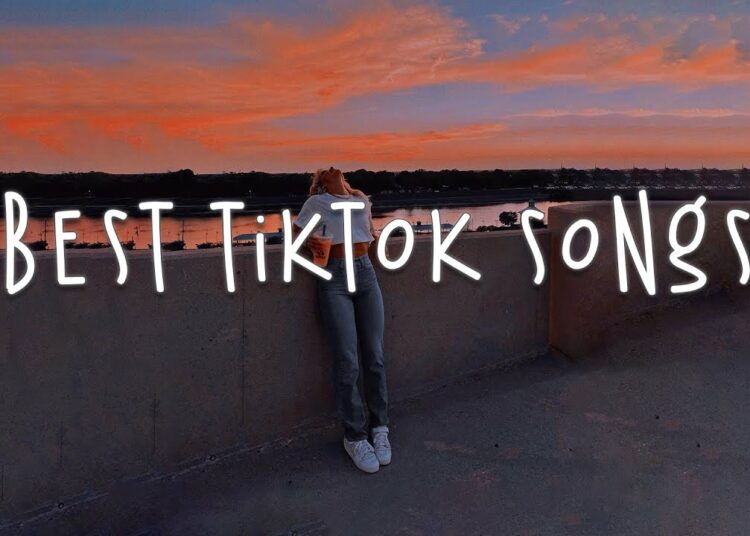 According to TikTok, short videos with popular songs will still be a trend in 2022. It will still be the main attraction of the app. There would also be a rise in non-English music such as KPop. EDM will also be a popular genre in the app.
Songs, whether old or new, have gained popularity on TikTok because, most of the time, it is part of a dance challenge or any other challenge on TikTok. These popular TikTok songs have reached all the users of TikTok.
60 Most Popular TikTok Songs
For 2022, there are also a lot of popular TikTok songs that have been part of many challenges within the app. Here are the most popular TikTok songs that you probably have heard when using TikTok
Dance with me tonight – Olly Murs
Montero (Call Me By Your Name) – Lil Nas X
abcdfu – Gayle
Peaches – Justin Bieber
The Assignment – Tay Money
Best Friend – Saweetie ft Doja Cat
In the Bible – Drake
Leave the Door Open – Bruno Mars and Anderson.Paak
That's what I want – Lil Nas X
Gimme More – Britney Spears
Mama Said – Lukas Graham
Deja Vu – Olivia Rodrigo
Just For Me – pinkpantheress
Savage – Meghan Thee Stallion
Trappers Delight – Tay Money
Supalonely – Benee ft. Gus Dapperton
Poison – Rita Ora
Dior – Pop Smoke
Memories – 347aidan
Vibe – Cookiee Kawaii
Get Into It – Doja Cat
Joemama – Joewaud
Neon Moon – DJ Noiz
Psycho – Mase
Thot Shit – Megan Thee Stallion
Say so – Doja Cat
Wonderland – Taylor Swift
Nonstop – Drake
Break my stride – Chateau Pop
Don't Start Now – Dua Lipa
Classic – MKTO
No Idea – Don Toliver
Maniac – Conan Gray
Dance Monkey – Tones and I
Loverboy – A-Wall
Driver's License – Olivia Rodrigo
Moon – Kanye West
Big Fun – cast of Heathers: The Musical
Twinnem – Coi Leray
She Belongs to the Streets – Rontae Don't Play
Borderline – Tove Styrke
Cannibal – Kesha
You Right x Luxurious – Doja Cat
Might be (Remix) – DJ Luke Nasty
Buss It – Erica Banks
Telepatia – Kali Uchis
Body – Megan Thee Stallion
Oops – Yung Gravy
Up – Cardi B
Church Bells – Carrie Underwood
Big Gangsa – Kevin Gates
Day n Nite – Kid Cudi
Whole Lotta Money – Bia
Wait a Minute – Willow Smith
Clap for Em – Yung Manny
Position – Ariana Grande
Kiss Me More – Doja Cat
I am – Yung Baby Tate ft. Milli
WAP – Cardi B
For me – Chase B
Download Popular TikTok Songs
You can download these popular songs from TikTok by using Vidma. Vidma is a video editing app with an extensive video editing function that can help you edit videos quickly and easily. With its beginner-friendly interface, you can create incredible videos and post them across your social media accounts in an instant.
With Vidma, you can extract the songs from TikTok videos and play them even if you do not have an internet connection. This feature would allow you to use the popular sounds for videos that you are editing using Vidma.
How to Extract Audio From TikTok Videos For Your Video Editing?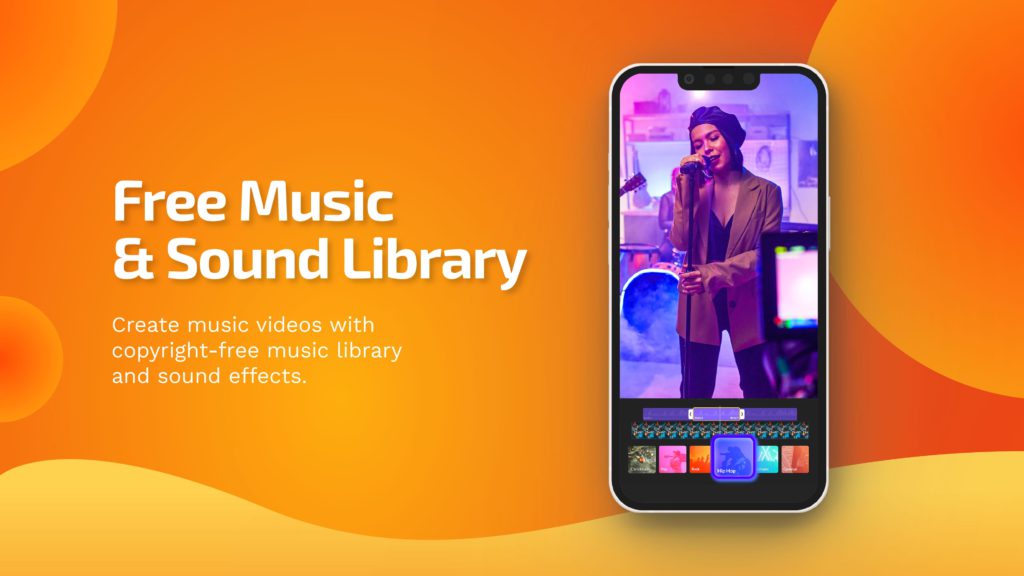 First, you download the chosen video from TikTok. TikTok allows some of the videos to be downloaded. Click download among TikTok's options, and the video will be saved on your phone.
Once the video is downloaded, open the Vidma app and start a project. Start editing the video, and once ready, you can go to the Music option, select Local and choose Extract from video.
Vidma will automatically extract the sound of the video and make it available for the project you are editing.
Once everything is finalized, you can save your project and share them with your friends or post it on your social media.
Create TikTok Video With Vidma Free TikTok Maker Today
Vidma is a video editor that can make professional-looking videos even if you are a beginner in video editing. Simply import your video clips, add titles, then put in some soundtrack, and you will be able to make a music video with just your phone.
Vidma has an extensive music library and has pro video editing features that allows you to create an incredible video that you can share. There is also a huge video filter that you can use to spruce up your video. Now, you don't need to subscribe to Adobe Premiere Pro to edit videos for your followers. Download Vidma on your mobile phone and enjoy editing your videos!
👉🏻 Follow Us: Facebook | Instagram | Twitter