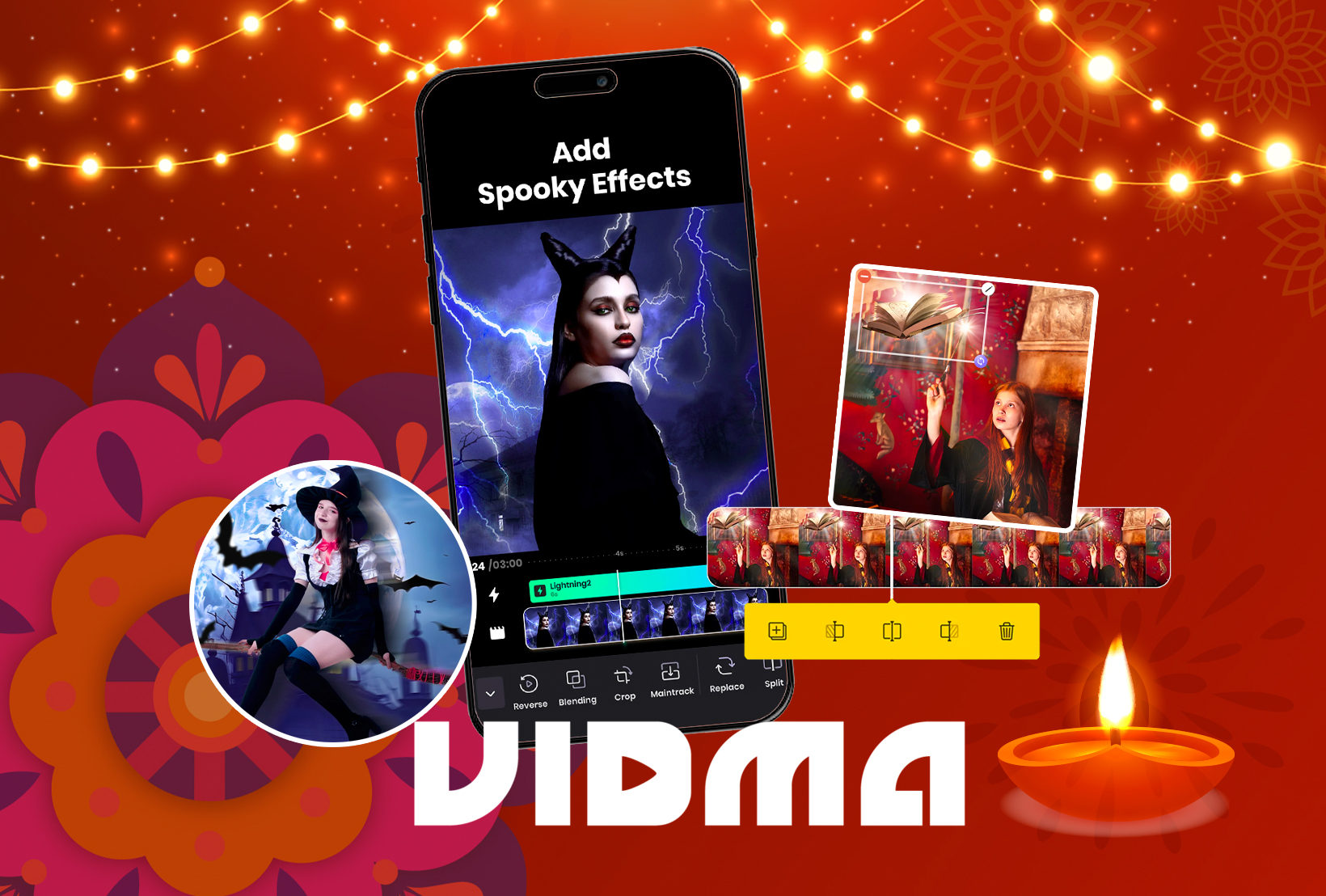 Video Editing Tricks to Capture the Festival of Lights: Diwali with Vidma
Diwali, the festival of lights, is one of the most popular and vibrant festivals in India. It is a time for celebration, family, and friends. And what better way to capture the magic of Diwali than with a well-edited video?
In this blog post, we will share some video editing tricks that you can use to create stunning Diwali videos with Vidma Video Editor. These tricks are easy to follow and even if you are a beginner, you can create professional-looking videos.
Diwali Video Editing Tricks: A Visual Journey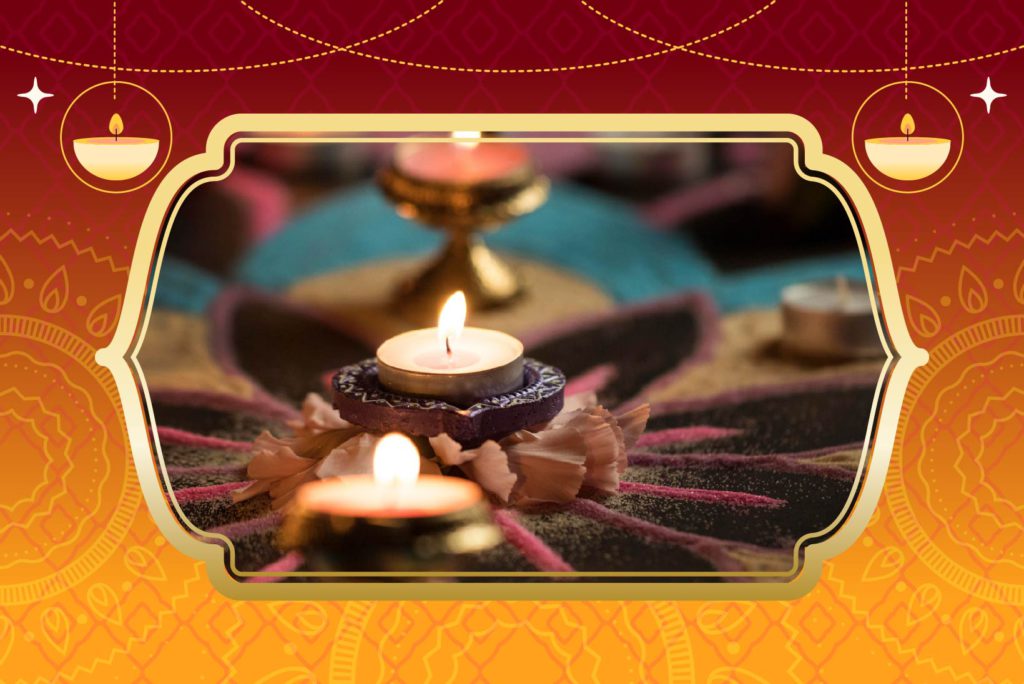 Diwali video editing is more than just assembling clips; it's about creating a visual story that captures the essence of the festival. Vidma Video Editor serves as your digital canvas for this creative project, offering a user-friendly platform to bring your Diwali video editing tricks to life.
Here's how:
1. Edit Diwali Videos with Ease
Seamlessly trim, cut, and arrange your clips to create an engaging narrative. The power to edit is at your fingertips, and Vidma Editor makes it accessible to both beginners and experienced editors.
2. Diwali Video Effects for the Wow Factor
Elevate your videos with Diwali-themed effects. Whether it's the sparkling beauty of diyas or the crackling brilliance of fireworks, these effects can add an extra layer of magic to your videos.
3. Create Diwali Video Greetings
Extend your warm wishes to friends and family by crafting personalized video greetings. Add heartfelt messages, music, and text to make your Diwali greetings truly special.
4. Diwali-Themed Video Templates
Explore a variety of Diwali-themed video templates. These templates are designed to make your video creation process efficient and festive. Choose from an array of designs that match the spirit of the festival.
Diwali is more than a festival; it's a story. It's a tale of the victory of light over darkness and the triumph of good over evil. Your Diwali videos can be a reflection of this story. Here's how to infuse your videos with the magic of storytelling: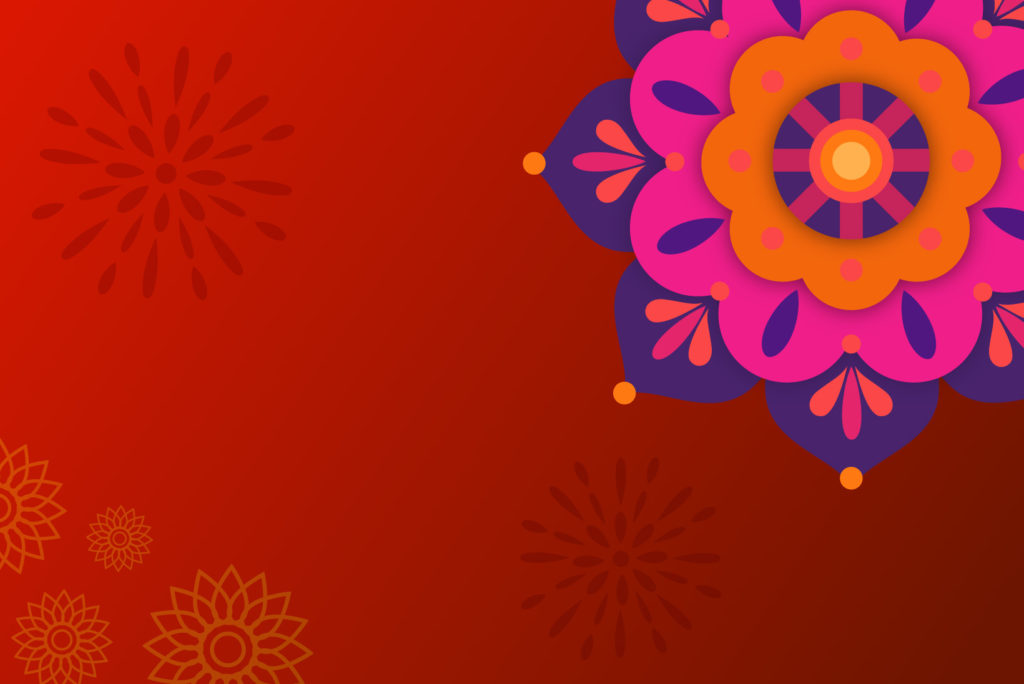 Enhance Diwali Memories with Video Editing: Editing is where the magic happens. Use Vidma Editor to transform your raw footage into timeless treasures. Enhance the colors, apply transitions, and share your videos with loved ones to relive the festival's magic.
Add Diwali Music to Videos: Music sets the mood. Enhance the festive vibe by adding Diwali-themed music to your videos. Vidma Editor lets you customize the audio to create the perfect atmosphere.
Festive Video Editing for Diwali: One of the video editing tricks is that embrace the festival's spirit by using festive colors and designs in your video editing. Vidma Editor offers a wide array of tools to make your videos vibrant and celebratory.
Diwali Video Special Effects: Dazzle your viewers with Diwali video special effects. These effects can make your videos truly extraordinary and mesmerizing.
Celebrate Diwali with Video Editing Tools: Make Diwali unique by using video editing tools to create and share stunning videos that capture the essence of the festival.
Light Up Your Diwali with Video Editing Tips
As the festival of lights approaches, let Vidma Video Editor be your creative companion. With its user-friendly features and Diwali-themed templates, you can create videos that truly shine. Preserve your cherished memories, send warm wishes, and spread the festive joy through the art of video editing. Celebrate Diwali with the magic of visual storytelling and let your videos illuminate hearts around the world. We hope that you enjoyed this blog post on video editing tricks for Diwali. With these tricks, you can create stunning Diwali videos that you can share with your family and friends.
Concluding our journey through the Festival of Lights, we've discovered how 'video editing tricks' can transform ordinary moments into extraordinary memories. Vidma Video Editor has illuminated the path, offering creative solutions to capture the essence of Diwali. As you embark on your Diwali adventure, armed with these newfound editing skills, may your videos radiate the warmth, joy, and magic of this beloved festival. Share your creations, spread the Diwali spirit, and may your festivities be filled with laughter, light, and love.
We encourage you to experiment with these video editing tricks and create your own unique Diwali videos. Happy Diwali!