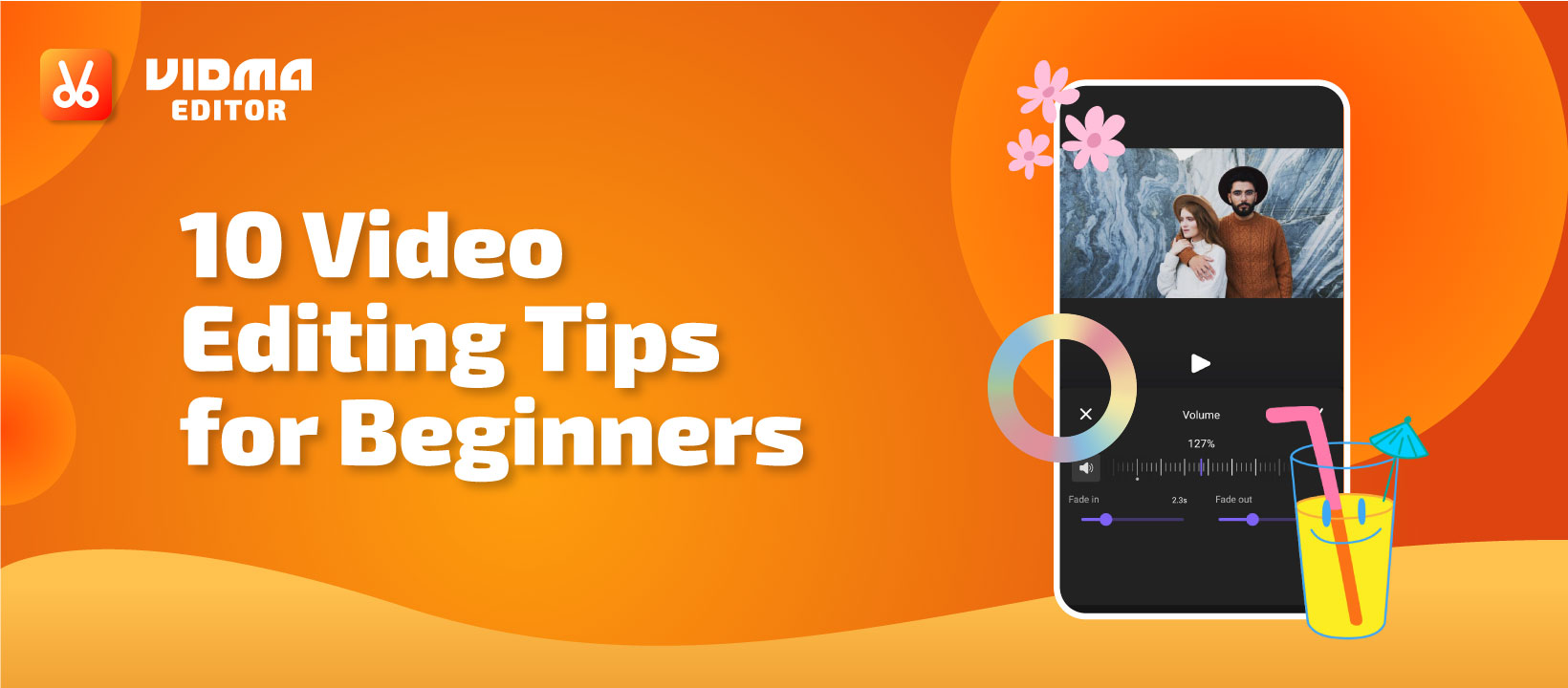 10 Video Editing Tips For Beginners
It's vital to note specific video editing tips because they help us create the high-quality videos we are looking for. Video editing and creation may seem easy to onlookers, but most work are done behind the scenes. Expert video editors can turn an ordinary film into a masterpiece that attracts new customers and keeps old ones returning. Some individuals edit videos for their social media platforms to create engaging content for their viewers. When you create eye-catching content, your audience will more likely be interested in your page and more likely to engage.
Even though all of this sounds good and good, learning to edit videos can be challenging without time and effort. To help further explain the importance of video editing, we will discuss some video editing tips that help improve a video. With these tips, you'll turn you into a master of editing over time if you incorporate these tips in the process.
Business owners and marketers who wish to remain competitive in digital marketing should know the most popular video formats. They should also learn about the editing process to edit them, stay on top of the trends, and keep viewers coming in and generating revenue. Modern-day laptops and smartphones come with excellent video editors. You can download one, so you don't need anything else. You would need the Vidma Video Editor for this task, making your video editing experience a lot easier.
Vidma Video Editor – Free Video Editing For iOS and Android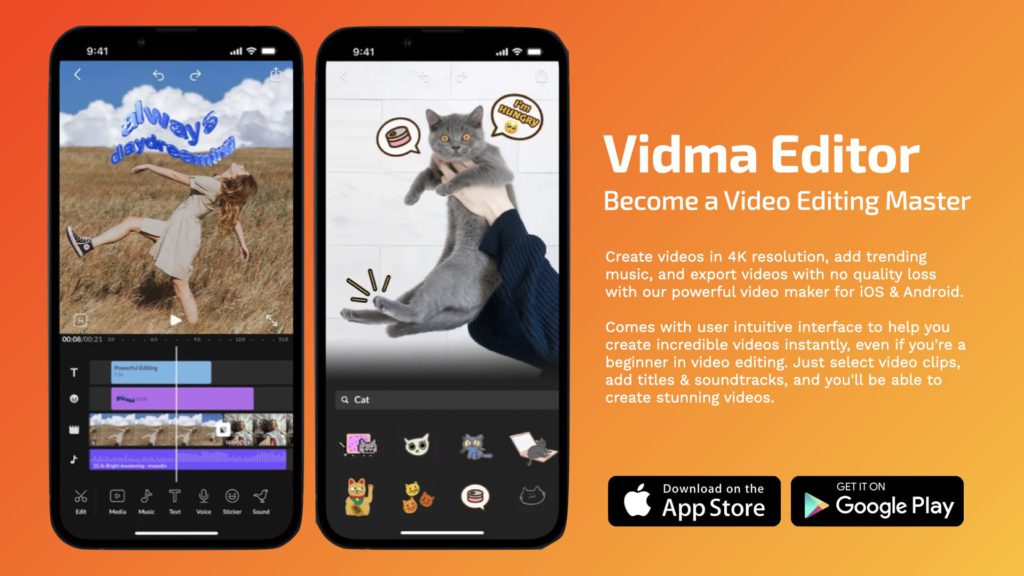 Vidma Editor is a free video editing app that offers a wide range of free editing tools designed to make editing videos as easy as possible. A free video editor allows you to perform multiple functions like recording, editing, and sharing videos online. Vidma videos are also all in HD 4k resolution and are watermark-free.
This app also doesn't require a subscription or purchase, and it takes only a few seconds to download. Additionally, besides just editing videos for free, this free video maker includes features that can be useful for editors. These features will help your video stand out from others, Making your video appear more professional. Vidma also has video filters to touch up the video color tone and contrast. You can also add texts and stickers to their videos, making it easy to add subtitles and emojis.
Furthermore, altering the original volume of the audio and adding your music or voice audio for any significant part while editing the video is an option provided. Users can adjust the speed control, which allows you to edit how fast or slow you want your entire video to be. This feature will be helpful if any significant parts need slow motion to make the scene more dramatic or enjoyable.
10 Tips for Video Editing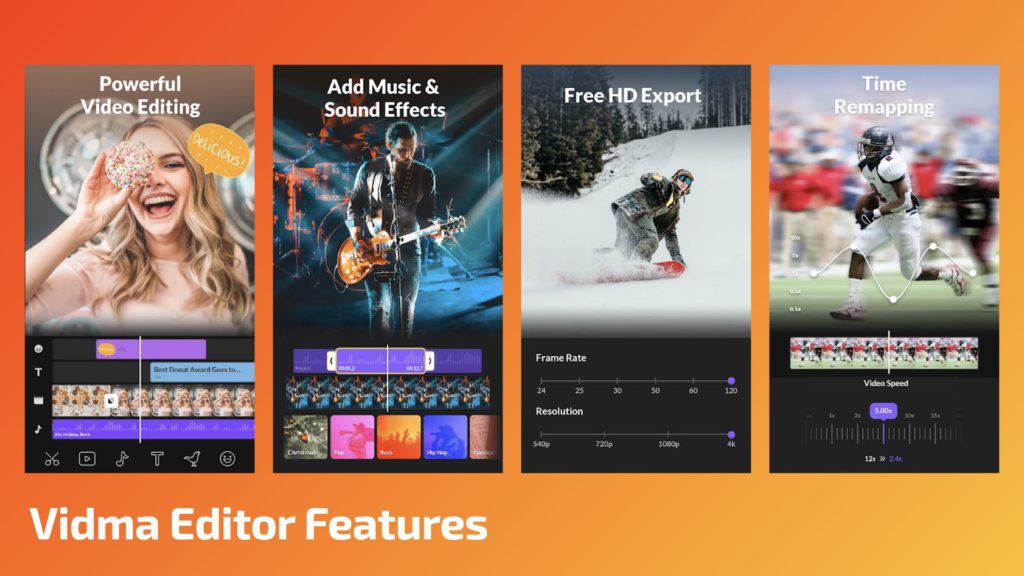 Now that you've learned what the Vidma Video Editor can do, we'll learn how to edit videos for free and video editing tips for beginners. The editing stage is the most crucial and time-consuming element of the process. At the same time, it is the most enjoyable. If you've never used an editing suite before, you may feel overwhelmed by all the options and ways to choose from, especially if you're new to the process. However, there is a solution. Here's a list of video editing tips that you can apply when you are ready to start editing videos.
1. Select the best software to start your video editing process
To optimize your video editing workflow, you must choose the best software for you and your job. The majority of these programs include all the tools necessary to edit conventional videos. It is possible that you prefer one over the other because it is easier to use, has a digital interface, and is more functional. It is more important to decide what works best for you and your editing style instead of choosing the newest, most advanced video editing program. In this process, there is no need to select an expensive app; there are free ones available such as Vidma, that you can use to get started right from your living room on your mobile phone.
2. Make a plan
You'll waste time shooting extra unneeded footage and figuring out how to piece the video together if you don't have a clear concept of what the finished video should look like. This is why you need a plan, jot down all your ideas and narrow them down to one sole idea. You can save the others for later. With this, you will be more organized and able to get more work done.
3. Shoot enough content
Make sure to have enough clips or different angles for a scene. If you don't like one scene in particular, you can look through the various clips you shot and find the one that best suits the vision you have for the video.
4. Organize your footage
Make careful to correctly identify all of your clips in the final video. It's also essential to keep separate files for texts, audio, or images.
5. Control the speed
It's important to know when to use slow motion, fast play speed, or rewinds at the right moments to generate an emotional response from the audience.)
6. Add text and transitions
Depending on the type of film, you might also need to include other text besides the opening and closing credits. You'll want to keep it simple with a clean, white, or black typeface that should stand out well enough with a bright or dark background. You can use colors of your choice for your text. However, keep in mind that they need to compliment the background for the word or phrase to stand out. When it comes to transitions, allow them to fade in and out in scenes where it's needed and watch how it affects your film. This can all be done with your editing software.
7. Balance your audio
Your music will be causing more harm than good if it makes it harder to hear speech. Another common blunder is combining multiple clips with speech or voices at substantially varied volumes. Your audio needs to be carefully balanced so your speech audio and music don't contradict each other.
8. Learn how to utilize color for different clips/scenes
Using color effectively entails tweaking your clips for fundamental uniformity. When shots from two other cameras or taken in various lighting conditions are juxtaposed in an edit, the results can be startling. Brightness, contrast, and white balance can typically be adjusted to correct this.
9. Check your rights
Read through the copyright terms properly to ensure that you're permitted to use any music the way you want to without facing any casualties.
10. Back up your work
Backing up work is highly recommended because it comes down to it. No matter how expertly edited your work may be, it will not matter if you fail to save your edits. Many editing programs provide regular automated backups to prevent situations like this, which is handy, especially for reverting to prior versions if you need to but not sufficient. Backing up to two more places is ideal, one of which should not be stored at the exact location.
If you're looking to create TikTok video, photo slideshows or just cool videos with effects, be sure to try out Vidma Free Video Editor to kickstart your video editing. Vidma Editor makes it easy with free sound effects, video transitions, stickers, music soundtrack, and so much more, allowing you to create funny short videos for your social media accounts! We can't wait to see what you can create with Vidma Video Editor.
👉🏻 Follow Us: Facebook | Instagram | Twitter