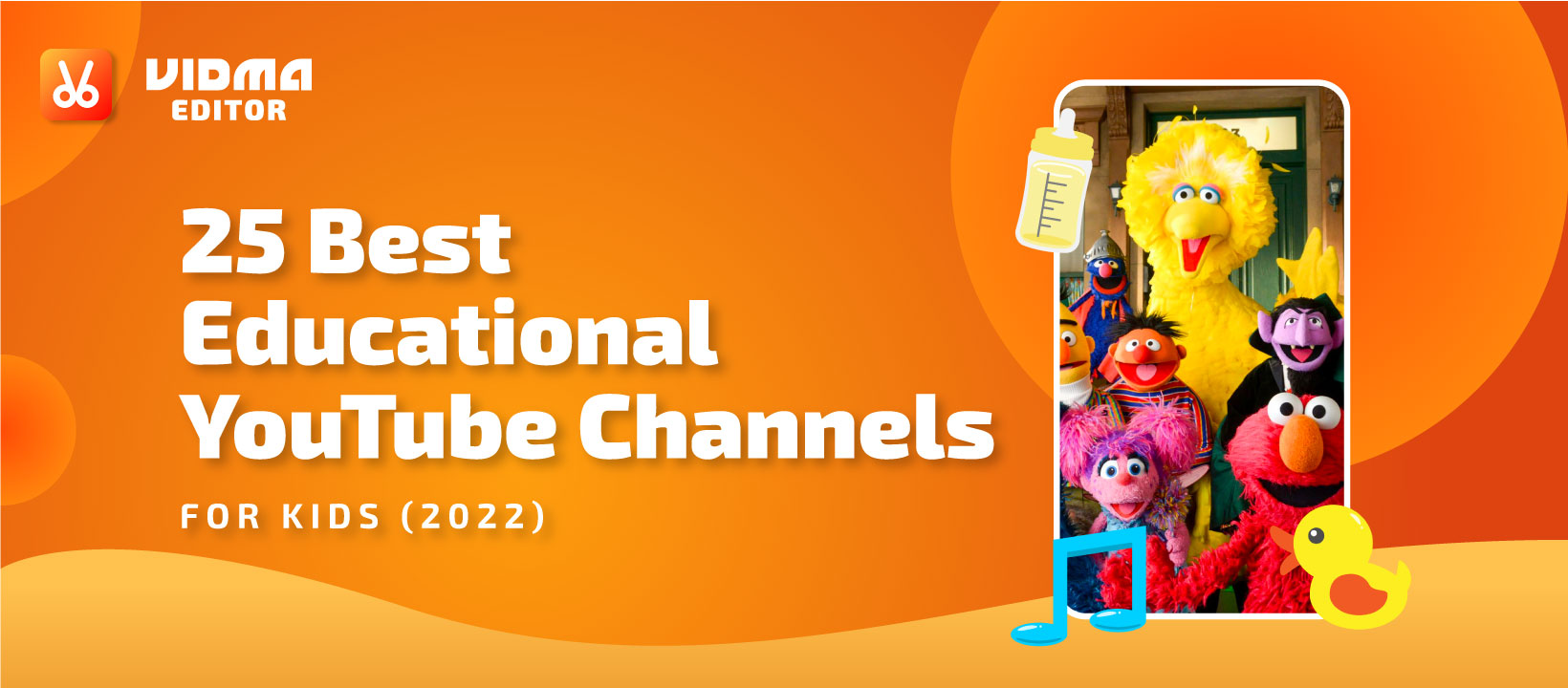 25 Best Educational YouTube Channels for Kids (2022)
Looking for a list of the best educational YouTube channels for kids that you can watch with your children and help them learn? Kids are an ideal audience for any entrepreneur. They're eager to learn and always keen to try something new. If you want to build a successful YouTube channel, you need to focus on teaching kids.
Why Follow Educational YouTube Channels For Kids?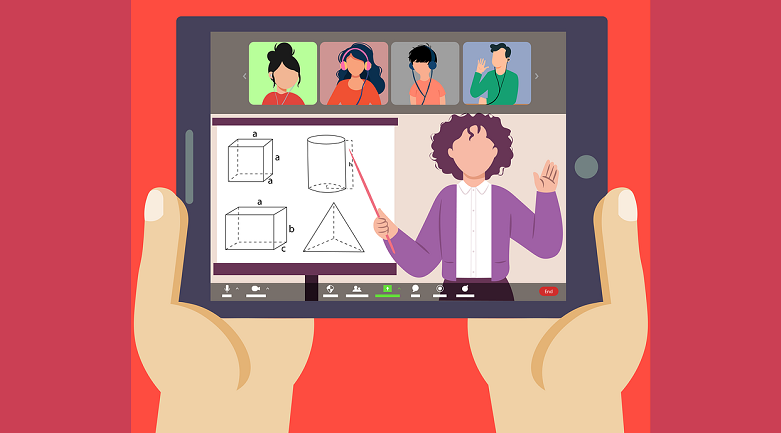 There are many reasons you should follow these popular YouTube channels for kids. First of all, they provide a great deal of entertainment for children. These videos have inspired a generation of kids to get into the video game industry. Many of these popular YouTube channels for kids are also educational. They teach kids about topics like art, technology, and science.
25 Best Educational YouTube Channels For Kids in 2022
You'd be surprised to find out that Netflix offers some of the best educational kids' shows right now: StoryBots, Octonauts, and Ada Twist, Scientist, for starters.
On Netflix Jr., you can play games with the StoryBots as they help you learn about various subjects, or you can watch movies with Dottie Culpepper, who shows students how to become wildlife conservationists.
Netflix Kids is an excellent channel for kids of any age. The videos are kid-friendly, the videos are educational, and the videos are fun.
If you're a grade school teacher or an aspiring one, Mystery Doug will help you create lesson plans for your students. You can use Mystery Doug videos to answer questions like "Could you make a real lightsaber?", "Is your pet smart?" and "Could your pet understand what you're saying?
Houston Zoo YouTube channel is full of amazing videos of animals that your kids will love!
If you have kids who love science, why not take advantage of their passion for learning. Get them on YouTube and see what they learn!
You can't go wrong with WordWorld. Their programming is educational and fun, and Children can "watch words come alive" on the WordWorld channel. Their animal-themed TV shows and videos are great for younger kids!
These video lessons are fantastic because they're so entertaining and make it easy to learn while you're having fun.
YouTube channel "Khan Academy" offers learning resources for parents and kids 2-7 years old.
The Channel features a weekly "Circle Time" video that teaches kids to learn, play and read together.
This family-inspired art channel teaches kids to draw just about anything with easy step-by-step instructions, notes Jordan. This family-inspired art channel teaches kids to draw just about anything with easy step-by-step instructions. You'll find tutorials for everything from animals to landscapes to portraits. So whether you're a beginner or an experienced artist, you'll enjoy watching these videos!
It's probably best described as "randomly interesting," like there is always something random to watch here.
Riddles and brain teasers are interspersed with facts and figures related to science, psychology, and other topics. What will happen if a baseball strikes the International Space Station at light speed? Or how do you survive in a black hole?
The perfect gift for any toddler's playroom, this beautiful hardcover picture book, and activity guide has everything you need to make yoga fun and safe for
There are relaxation guides and exercises and other content, separated by age group. Cosmic Kids Yoga is an excellent resource for children aged from preschool through sixth grade.
The Socratica Kids channel is one of the best educational YouTube channels for preschoolers through second grade. It's been designed for young children ages three to nine years. This puppet show's host puppets make everything seem easy. Watch how they count or read and learn about science and animals.
Get free, fun, easy-to-learn music lessons with thousands of songs for all ages.
Even if you're not a beginner, we've got lessons that will help you play any song in any style. Topics include music theory, composition, and more, and the lessons are geared toward players of all levels.
StorylineOnline started as a website designed for children, but it has grown into a site that engages readers of all ages. Now, they have their own YouTube channel, aimed at young kids, featuring entertaining videos of some of the most popular actors in Hollywood.
One of the best educational YouTube channels, Kids Learning Tube (KLT) offers tons of great educational videos focused on a single topic. They're perfect for kids who are ready to learn more. Kids Learning Tube combines educational songs and animation for a fun learning environment.
Younger kids benefit from reading along with sight word and digraph practice. For older kids, learning a language in addition to practicing multiplication and practicing fractions will help them better understand their age-appropriate math curriculum.
One of the science channels emphasizing fifth-grade studies, Crash Course Kids, has been static for the last couple of years but offers plenty of evergreens, kid-friendly content.
The online learners in Gravity, Food Chains, Newtonian Fluids, and More are studying these topics. Recommended for ages 9 to 12.
Common Sense Education provides digital literacy and digital citizenship learning resources for K-12 schools. It offers a comprehensive curriculum in digital citizenship that prepares students for the 21st-century workplace.
For teens, the topics in this section include social media, sexting, online pressures, and videos that explore boundary setting, personal versus private information, and internet safety.
One of the popular educational YouTube channels is FreeSchool. It's one of the safest and friendliest learning spaces for kids to explore various topics, from art and music to natural science and more. It offers a range of individualized lessons, including letters and constellations.
Welcome to Alphablocksboars! It has lots of interactive content for kids to enjoy, including games, stories, etc.
Dude Perfect produces fun videos that have become YouTube legends. In this game, kids can create videos that look like the awesome Dude Perfect videos! They can even edit them and make them their own!
Nat Geo's Kids YouTube channel is a place for kids of all ages. It features educational videos that inspire kids to explore the world, engage in fun science experiments, learn about animals, etc.
This is a channel for sub-channels that include things you want to know, party animals, and contenders for the best job ever.
The Rosetta Stone YouTube channel offers quick demos in French, Spanish, and more to help supplement kids' language studies. The videos are short, and they are perfect for kids who want to learn a new language while watching.
BrainPOP's educational animations are designed to bring kids up to speed on various topics, from engineering to Emily Dickinson, while supporting teachers and boosting achievement.
BrainPOP Jr. educational videos are available for kids in grades K-3, and BrainPOP and BrainPOP Espanol educational videos are available for kids in grades four and up.
This Channel is truly a gem in a category of its own.
Whether it's for a class assignment or just out of intellectual curiosity, the best videos on TED-Ed are some of the most mind-blowing, inspiring stuff on YouTube.
Rock' N Learn's best online learning video offering for kids ages 4-5 is its Beginner Second Language video series. All of these primers are helpful, but it is recommended that you use this primer for learning French because it's the best one available.
You are feeling lost in the expanse of the universe. The video series "Minute Physics" explains some of the most complex scientific concepts in a helpful, concise format.
Ryan's World is an educational kids entertainment channel that started as a toy review program for a bit of kid named Ryan. His family is involved in the business, but it still has a lot of kid-led content.
Create Your Own Educational YouTube Channels With Vidma Video Editor!
Good educational YouTube channels for kids are the ones that give creativity and inspire them to learn more. They teach them to be curious about the world, and they also help them to learn new things. Want to make your own educational videos for kids? Use Vidma Video Editor as your YouTube video maker to edit YouTube videos and launch your educational YouTube channels today!
👉🏻 Follow Us: Facebook | Instagram | Twitter