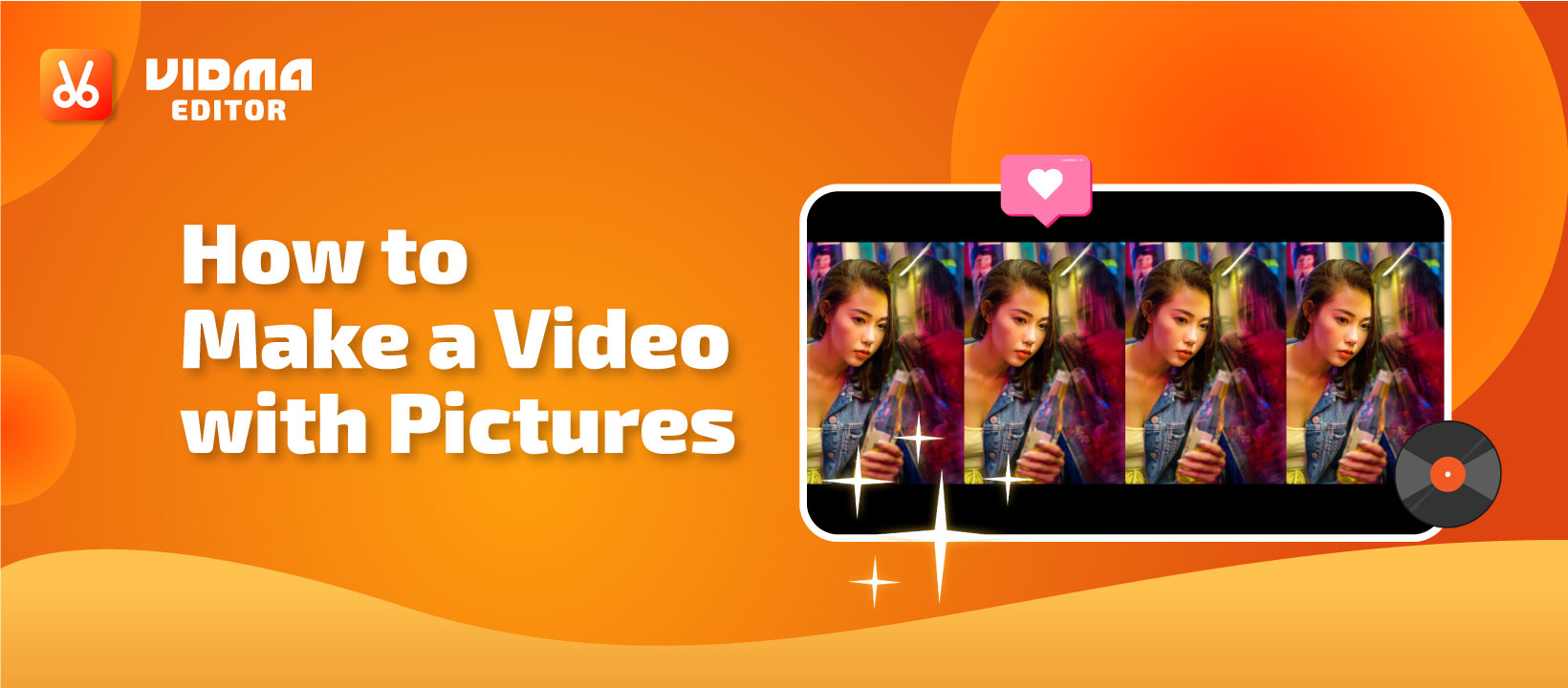 How to Make a Video With Pictures
How to make a video with pictures? In this guide, we will teach you how you can turn your pictures into a video for social media platform or a special occasion.
In our modern world today, people everywhere are taking more pictures than ever, but watching videos has vastly become the primary media format that people like to watch content on. While videos may be the more popular format, photos are just as important because they capture the best moments of our lives. With today's new digital evolution, creators can now make a video with pictures. The combination of images and videos is an attention-grabbing work of art that will always keep viewers watching.
Why Make a Video With Pictures?
Here are some reasons for adding photos to a video. In some cases, it could be simply compiling an abundance of pictures for your memory, or it can be for something more significant like business purposes. For example, if a company wants to promote a product, they can add images of people using it for different purposes in a commercial or ad. For another reason, one could reminisce about a special event such as a couple's wedding day, their vacation to a resort or exotic place, or even their graduation. Events like these might only happen once in a lifetime. Finally, we might also recall people who were once in our lives, such as a family member or a friend. Creating a video with pictures is easier than ever; all you need is the right photo video maker.
Now that we've discussed how photos and videos are better when combined, the next topic to discuss is what app to use and the steps that need to be done to make a video with pictures. In this case, the best app recommended is Vidma Photo Video Maker. The Vidma Video Editor is a free video editing app that offers HD 4k resolution. This free video maker also doesn't require a subscription or purchase and comes. As a great photo slideshow maker, it comes with many tools and a wide range of free resources that allows you to create a video made from photos.
Photo videos are ideal for recording special occasions, whether a wedding or childhood montage or a collection of lovely images from a vacation. For this purpose, Vidma photo slideshow maker has a wide variety of stunning effects and editing tools to make your video stand out. You can make a video with pictures from your photo library or from what you have stored on your computer/laptop, then edit videos for free with the professional video editing features that are easy to learn. A photo slideshow is not challenging to create. After you add photo to video on Vidma and edit it the way you want, you'll have all your favorite moments together to revisit whenever you want.
Top Features of Vidma Free Video Editor App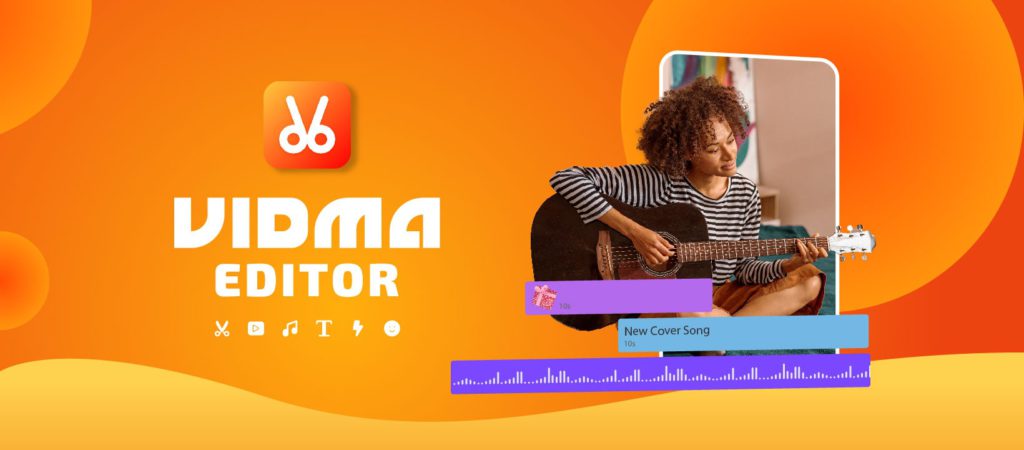 Extensive Music Library lets you browse through Vidma's free music library for free background music that you can add to your videos.
Pro Video Editing tools like the cut tool, trim, split, splice, duplicate, reverse, and merge.
Video Filters allow you to quickly touch up the video color tone and contrast. You can also add effects, stickers, fonts, and other valuable elements to keep your videos interesting.
Transitions that slowly fade into your videos in between scenes and clips add layers of ease and excitement.
No watermark for Android devices
Speed Control for both audio and visuals
Supports various social media platforms, allowing creators to share their videos on Facebook, Instagram, YouTube, TikTok, etc.
How to Make a Video With Pictures Using Vidma Free Video Editor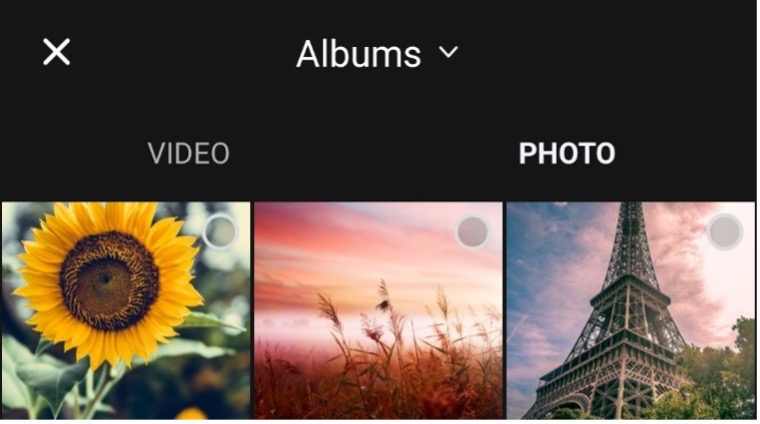 Tap the edit button on the selected photo/photos. You can add the music you want depending on the theme of your video or slideshow and adjust the volume if needed. There is a broad range of music to select from and the option to choose music from your library. You can also adjust the duration of photos against your music on the project editing timeline to high precision and accuracy.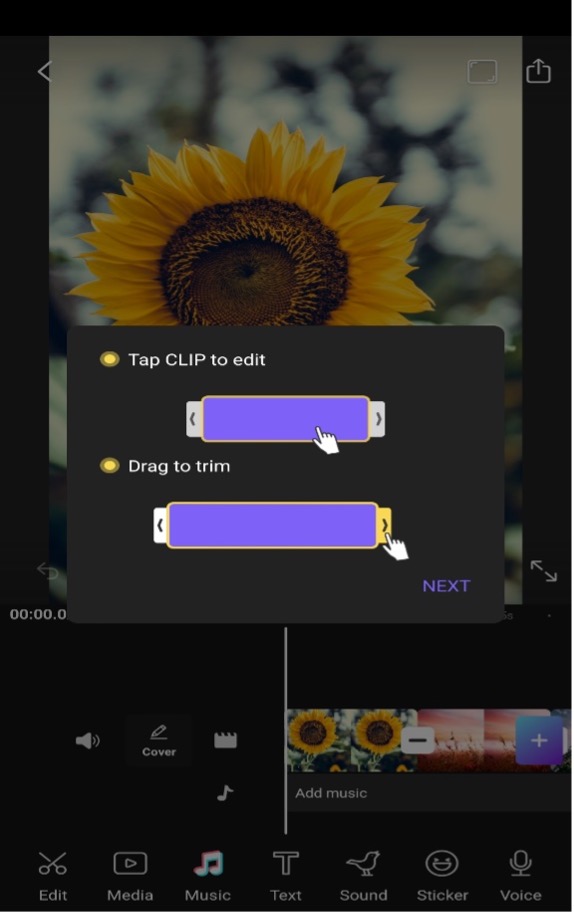 To make your video unique, you can add any additional edits needed, even fancy and stylish fonts to display a particular message. Vidma provides you with a variety of options of fonts to choose from with the ability to change the colors and manipulate the background. It never hurts to add a border to a specific page.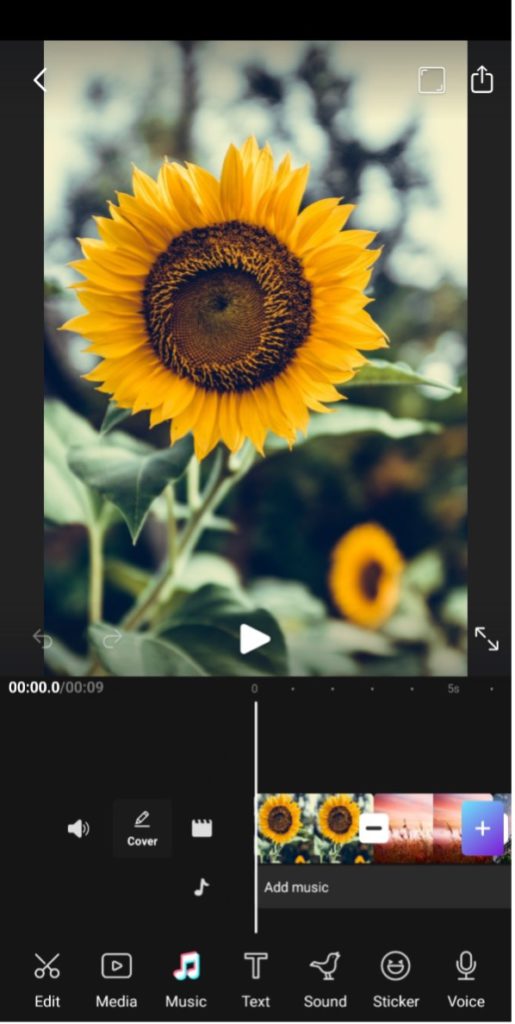 For instance, editors can cut parts of a photo if needed, resize, and adjust the play speed for specific features or the entire video. You can also add stickers if wanted, along with the cinematic video filters, or you can add an excellent video transition.

Finally, when you're all done editing, you can save the video and either export it to any files for your purpose or upload it on social media platforms like Instagram, Facebook, YouTube, or TikTok.
Make a Video With Pictures With Vidma Free Video Editor
Looking to create photo slideshows right from your phone? Try out Vidma Editor to kickstart your video editing journey and make a video with pictures easily on Android and iOS. Vidma Editor comes with intuitive video editing UI to make it easy even for beginners. Add free music soundtrack, sound effects, video effects, video transitions, and much more. Create photo slideshow videos for free and export videos with no watermark! We can't wait to see what you can create with Vidma Video Editor.
👉🏻 Follow Us: Facebook | Instagram | Twitter